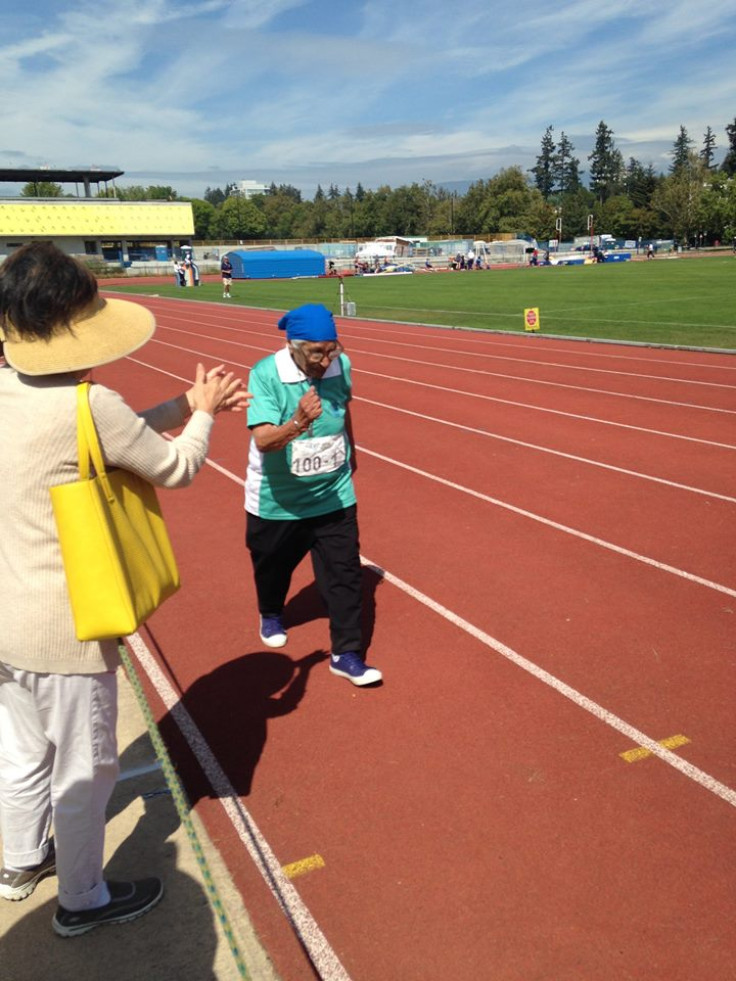 A centenarian runner from India has won a gold medal for completing a track race at Americas Masters Games in Canada. Man Kaur had the entire crowd cheering for her as she crossed the finish line in the 100m race on Monday (29 August).
At a competition for older athletes in the coastal city of Vancouver in British Columbia, Kaur took almost a minute-and-a-half to finish the run but is said to have never broken her stride.
She was awarded a gold medal as she was the only female representative in her age category.

Kaur completed the race in one minute and 21 seconds and it was her third medal from the Games. Associated Press reported that she had earlier won gold medals in two other events — shot put and javelin.
She is said to have left other participants inspired with her power and drive to compete in the international event for athletes over 30 years.
"When she wins, she goes back to India, and she's excited to tell others, 'I have won so many medals from this country'," the news agency quoted Kaur's son Gurdev Singh as saying. "Winning makes her happy."
Receiving encouragement from her 78-year-old son, Kaur started running when she was 93. "I asked her, 'You have no problem, no knee problem, no heart problem, you should start running,'" Singh recalled.
Kaur, who hails from the north Indian city of Chandigarh, Punjab, sets out for practice every evening to do a quick five or 10 short distance runs, Singh said.
She is believed to have proved age is just a number by having won more than 20 medals in Masters Games — that take place every four years — across the world.
Singh added that his 100-year-old mother also encourages older women to run. "She encourages them, old ladies, that they should run, they should not eat wrong foods, and they should encourage their children also to take part in the Games," he said.
The average age of the athletes in the Games is 49, with only one man older than Kaur — 101-year-old Nihal Gill from Richmond in British Columbia.
A five-time Canadian Olympian, Charmaine Crooks, appreciating Kaur's "dynamic spirit", said: "I know that it's inspired me. Hey, I've got almost 50 more years to go, right?"
"She's inspiring everyone, young and old."