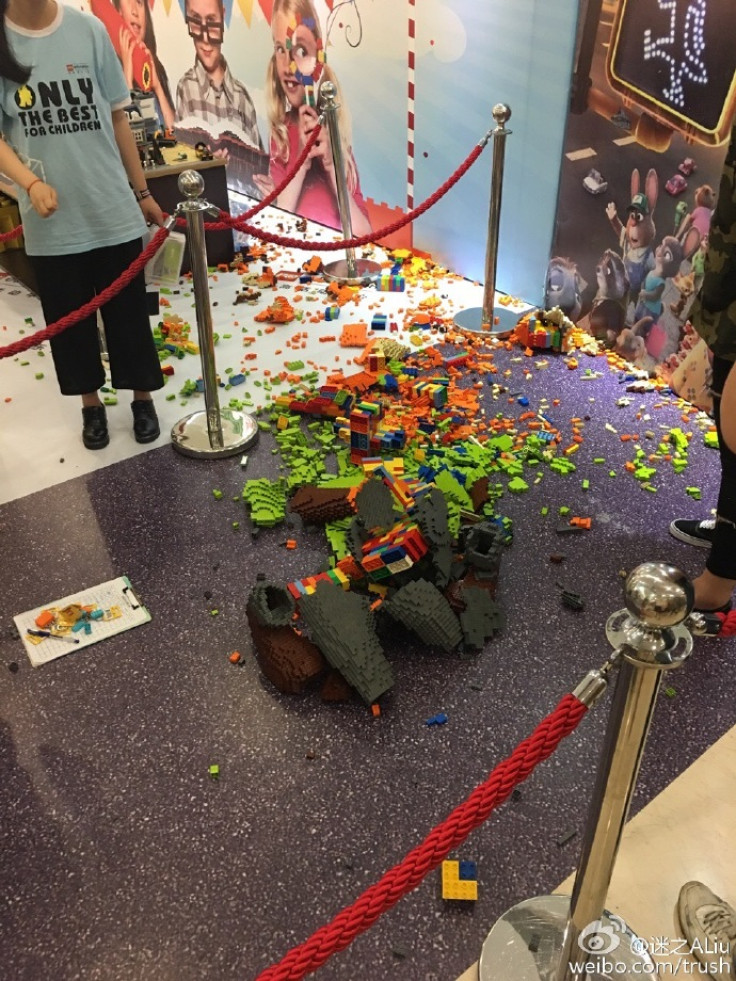 A Lego model of a character from the Disney film Zootropolis (released as Zootopia in the US and China) that reportedly cost more than £10,000 to build was destroyed by a child just hours after going on display in China.
The four-year-old boy was admiring the human-sized model at Beijing's Wanda Plaza when he got a little closer than he should have.
The Lego model of Nick Wilde, a fox character voiced by Jason Bateman in the film, had taken the artist three days to finish. A 'no touching' sign at the expo did not appear to have been heeded.
The parents of the boy who broke the statue reportedly offered to pay compensation for the damage their son caused, but were refused by the artist, Mr Zhao, who said that the boy had not intended to break his sculpture: "The child did not intend to break it," he is reported as saying.
The model was said to have been built to attract more visitors to an event at the plaza. Pictures later posted of the model before and after the incident have been going viral on Chinese social-media site Weibo.
Lego has long been a popular modelling material for big events and shows: the Brick 2015 exhibition took place in London last December, and included a sculpture of a woolly mammoth that took nine weeks to build using 400,000 bricks.