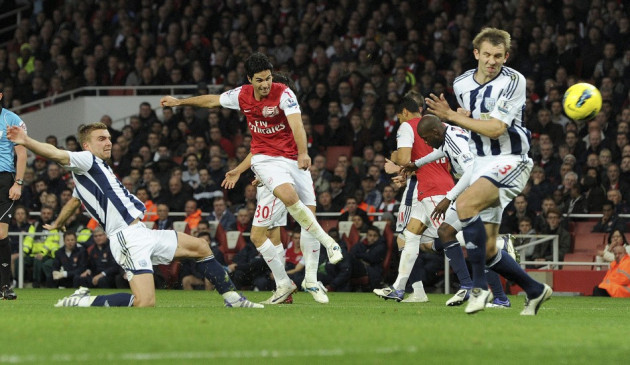 Arsenal midfielder Mikel Arteta has revealed he would have strongly considered playing for England had FIFA regulations permitted.
Arteta, 29, was a candidate for inclusion in Fabio Capello's World Cup squad in 2010, but a little-known rule meant the Spaniard did not qualify under FIFA-regulations.
Born in Spain, the Arsenal midfielder had hoped to qualify for England after completing five years residency in the United Kingdom.
However, because Arteta represented Spain at Under-16 and Under-17 level he was ineligible to play for another country.
And the midfielder, who has scored four goals in 19 appearances for Arsenal this season, has said he would have strongly considered the possibility of switching allegiances, had the opportunity arisen.
"If it was any other country I would have had to say no, but because it was that one I said I would have to think about it," he told the official Arsenal website.
"England has been really good to me professionally and personally. In the end I didn't have to make a decision because I wasn't allowed to play because of FIFA rules.
"At least it was nice to know that Fabio Capello and his staff were thinking about bringing me into the national team.
"I feel English in some ways because I have spent the biggest part of my career here. Obviously I know how English people think, what they do, the culture - I know everything.
"I have to adapt to that so I am living life like an English person. It's funny, I look at my child and hear her talk English, it's amazing."