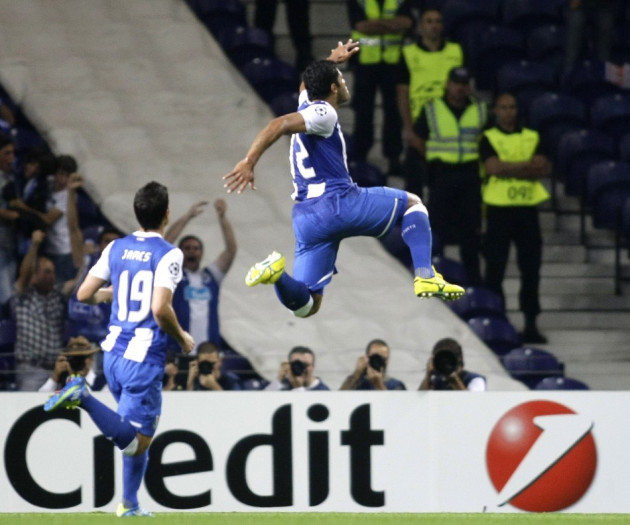 The pick of today's Premier League, Serie A, La Liga and Bundesliga football transfer rumours, news and gossip for 12 October, 2011. All the latest transfer rumours surrounding Manchester United, Chelsea, Arsenal, Liverpool, Tottenham Hotspur, Manchester City, Bayern Munich, AC Milan, Inter Milan, Juventus, Roma, Barcelona and Real Madrid will be covered here.
Liverpool, Manchester United and Arsenal are all chasing highly-rated Plymouth teenager Matt Lecointe who has been billed as 'the next Alex Oxlade-Chamberlain'.
Regular readers of gossip column tat will note that Oxlade-Chamberlain was billed as 'the next Theo Walcott', who was called 'the next Lionel Messi', who was identified as 'the next....', you get the idea. Remember what happened to 'the next Pele', that's all we're saying.
Manchester City are tracking Napoli duo Marek Hamsik and Ezequiel Lavezzi as Roberto Mancini looks to add yet more weight to his expensively assembled squad., according to the Mirror.
"Manchester City are watching Napoli very carefully," first-team coach Fausto Salsano said. "I can confirm Mancini's interest in Hamsik because I have been to watch the Slovak.
"Marek has become a very important player with the right experience. Lavezzi, on the other hand, is a devastating player who can hurt you one-on-one. Hamsik and Lavezzi are players we like because our aim is to do great things."
Across town, Manchester United could rival Arsenal for Fiorentina midfielder Riccardo Montolivo in the January transfer window. The Italian international was linked with the Gunners in the summer but could leave Italy in January with his La Viola contract set to expire at the end of the current campaign.
Arsenal boss Arsene Wenger could instead turn his attention to Porto striker Hulk, after the player's agent claimed contact had been made between the two clubs.
The Brazil international has a whopping £87m release clause but today's rumours suggest the Gunners are preparing a £23m bid for the striker, a figure that is likely to attract a significant number of arched eyebrows in Portugal.
"Every year there are more clubs interested in Hulk and I am also aware that there are clubs from outside the Premier clubs interested," Hulk's agent Teodoro Fonseca said.
"This Arsenal rumour is news to me but it is true that there has been contact before but nothing happened.
"But I speak often with Porto and the figures have not changed. He will only be sold if someone pays the £100m so this figure of £23m that has appeared would not be considered."
Finally, Bayern Munich has emerged as a surprise destination for Valencia midfielder Ever Banega.
The 23-year-old came close to joining Everton in 2009 but could join the Bundesliga outfit in January as he looks to reclaim his place in the Argentina national team.