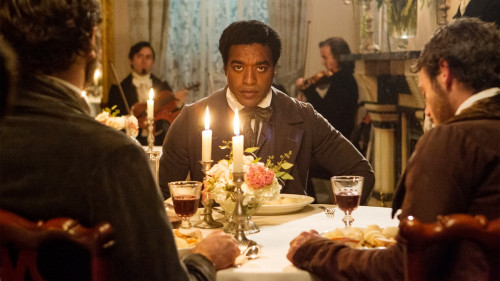 12 Years a Slave director Steve McQueen is developing a "major" new television drama for the BBC.
The BBC made the announcement today as McQueen's critically acclaimed drama hit cinemas around the UK.
McQueen – whose previous works Hunger and Shame were lavished with praise – told the Daily Mail that the new drama would be "epic in scope".
"I don't think there has been a serious drama series in Britain with black people from all walks of life as the main protagonists," the filmmaker added.
BBC drama controller Ben Stephenson said in a statement: "It is too early to announce the details, but it is incredibly exciting to be working with the hugely talented British director who has rapidly become one of the finest directors in the world."
12 Years a Slave – which charts the hellish journey of Solomon Northup through the American slave trade – is up for seven awards at this weekend's Golden Globe ceremony and received 10 Bafta nominations earlier this week.
McQueen is a favourite for the Best Picture and Best Director categories at both events and March's Oscar ceremony. The Oscar nominations will be announced next week.
The film's stars Chiwetel Ejiofor and Lupita Nyong'o are also among the favourites in the Best Actor and Best Supporting Actress categories at each of the events.