Toronto Film-Goers Walk Out of 12 Years a Slave Due to Horrific Scenes of Bondage and Violence [VIDEO]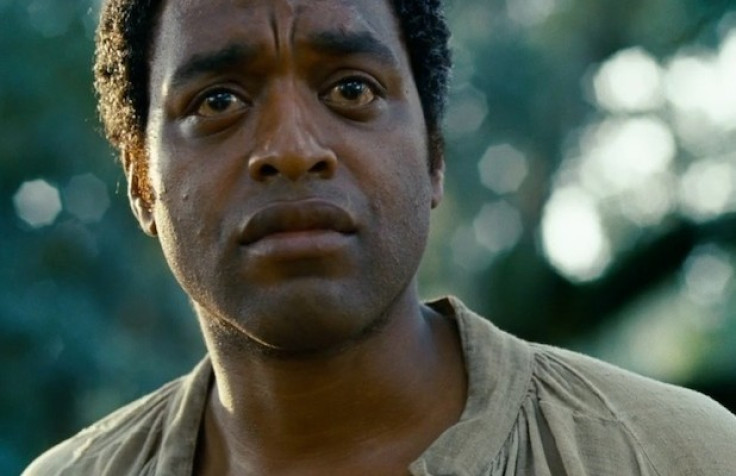 Scenes of slaves being beaten, tortured and killed caused some audience members watching 12 Years a Slave to walk out of the film's premiere at the Toronto Film Festival.
Chiwetel Ejiofor, the film's Oscar-tipped British star, defended the violent scenes in the bondage tale, saying they were vital to director Steve McQueen's adaptation of Solomon Northup's book.
"Solomon's story is full of [violence] but also full of beauty and hope and human respect and dignity," he told The Independent.
"With Steve there to guide it, we weren't afraid to explore all that, and go to those dark places."
The "dark places" included graphic scenes of violence that saw some members of the audience walk out of the screening. There were several depictions of brutal violence, with particular attention paid to the scarring of victims.
The movie focuses on the story of Ejiofor, who plays Northup - a free musician living in Saratoga, New York, who is kidnapped and sold into slavery in the South.
An early scene shows him being beaten 15 times with a bat and then whipped 14 times by his kidnappers.
The director McQueen also shows slaves being hanged and killed. One scene, lasting 10 minutes, shows a plantation owner, played by Michael Fassbender, stringing up a slave to a post before ordering her beating. She is whipped at total of 41 times.
McQueen's previous film Shame depicted a sex addict, but this time it is likely to be the violence that will attract attention.
There was a 10-minute standing ovation for the film at the Toronto Film Festival, which left many in the audience reduced to tears. Comparisons have been made between 12 Years a Slave and Schindler's List.
The film is hotly tipped as a winner for next year's Oscars with a Best Picture nomination most likely.
McQueen and his cast, which also includes Brad Pitt, took the stage after its official world premiere to answer questions.
McQueen told the audience he wanted to adapt Northup's story to show the harsh realities of slavery. "I wanted to see that story on film," said the London-born film-maker. "It's that simple."
Pitt, who also served as producer, said: "Steve was the first to ask why there have not been more films on the US history of slavery. It's a question it took a Brit to ask."
Watch the trailer for 12 Years a Slave
© Copyright IBTimes 2023. All rights reserved.