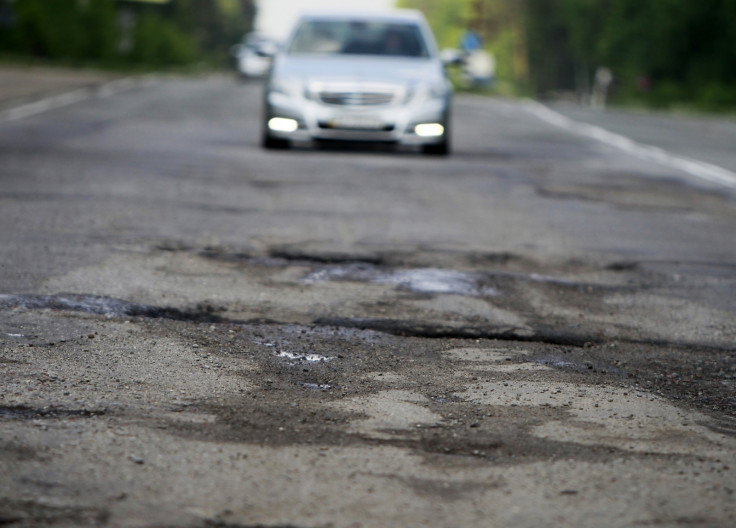 Traffic could be set to grind to a halt across the country as the state of poor roads reaches a new low. A report by the Annual Local Authority Road Maintenance survey, on 28 March, found that one in six roads were in such a bad state across England and Wales that they will need replacing within the next five years.
Reports in January put forth government plans to invest £1.2bn in roads this year, including repair and maintenance. However, local authorities say it will take an average of 12 years and £12bn to bring roads up to scratch.
A survey, commissioned by the Asphalt Industry Alliance (AIA), found the funding gap narrowed last year between the amount local highway teams received and what they actually required to repair and maintain roads.
Despite that, councils were still nearly £730m short last year of what was required to keep the network in "reasonable order", it said.
The recommendations are that roads should be resurfaced once every 10-20 years, but it was found that the figure was 55 years in England and 63 years in Wales.
Only London came close to this, with the capital's roads being repaired every 23 years on average.
Alan Mackenzie, chairman of the AIA, said the message from the survey was that "highway teams simply do not have enough money to arrest the terminal decline in the condition of our local roads and the network is not resilient enough to meet the challenges ahead".
He added that although the percentage of local roads in England and Wales classed as "good" –they have 15 years or more remaining – rose from 48% to 53% last year, so did those in a poor condition, rising from 13% to 17%.
Mr Mackenzie said: "This is clearly not sustainable in the long-term and many highway engineers have warned of a tipping point ahead."
Last year, the government announced a £1.1bn investment in roads for 2017-18. This was increased to £1.2bn in January to include money from the National Productivity Investment Fund and the Pothole Action Fund.