From £136k to £1m: Porsche 911 R's insane appreciation is sign we don't want to let old technology go
Swansong to dying technology and limited production numbers see 911 R prices go through the roof.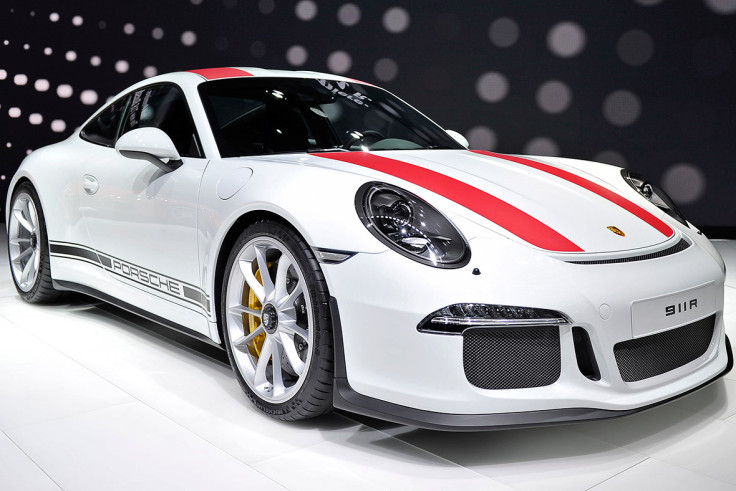 In a world where high-tech Teslas and self-driving Google cars command a growing chunk of the motoring industry and buzz surrounding it, what buyers want most of all is a car with all of its modern technology removed.
That way of thinking is no clearer than with the new Porsche 911 R, a limited-edition sports car which strips away the high-tech semi-automatic gearbox, sat-nav, infotainment system, parking sensors and even air conditioning of its stablemates, and replaces them all with an analogue driving experience as pure and undiluted as possible.
The result of this reverse-engineering is a car which, although only just arriving on buyer's driveways, has appreciated more than any other vehicle in recent history.
Prices have shot up from its list price of £136,901 to £1m on the secondhand market. One German seller claims they are looking for between €1m and €1.25m (£833,000 to £1.04m).
"We believe this is a record level of appreciation for a new car based on a percentage of its original value," Tim Marlow, head of supercar finance company Magnitude Finance, told Motoring Research. Marlow added: "We spoke to several Porsche specialist dealers and they confirmed the cars are commanding close to £1m but they can't list them at this moment."
Much of the 911 R's value is in its manual gearbox and naturally aspirated engine, both of which are gradually being replaced across the automotive industry. More and more gearboxes are replacing a stick and clutch pedal for paddles and a semi-automatic system, while engines are becoming turbocharged and smaller in capacity to meet ever-tightening emissions and efficiency restrictions.
A swansong to yesterday's technology
Many see the 911 R as a swansong to these two changing technologies and well-heeled buyers don't want to miss out on the chance to own what they feel will become a piece of automotive history, the last of its kind.
The inability to list secondhand 911 Rs just yet is likely because the cars have not yet been delivered to their owners, who, with just 991 examples ever built, will have been invited personally by Porsche to buy them.
Recognising the car's scarcity and potential to appreciate very quickly, some buyers will be looking to 'flip' the car and sell it on immediately; however, Porsche is allegedly cancelling orders to stop this from happening, hence the secondhand market remaining slow until the cars are in the possession of their first buyers.
A similar pattern of flipping limited-edition versions of already-exclusive cars is common across the supercar landscape, from Porsche to Ferrari, where appreciation of rare models – and a desire to cling onto dying technology – is pushing prices ever higher.
© Copyright IBTimes 2023. All rights reserved.