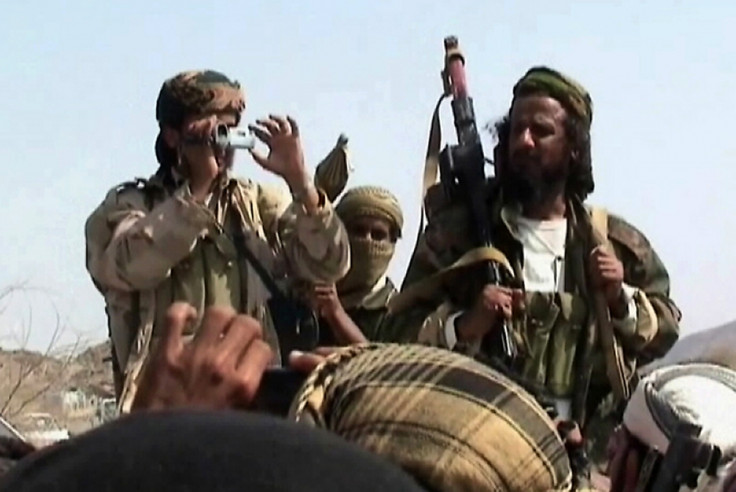 A fresh round of US drone attacks on Yemen has led to the death of 14 suspected al-Qaeda fighters amid easing of tensions between warring Houthis and Saudi-led forces backing an exiled president. According to eyewitnesses and medics, two airstrikes – one bombed buildings used by al-Qaeda in the southern coastal Abyan province and the other hit a government intelligence headquarter in the provincial capital Zinjibar that was being used by the militants as a base – killed six people.
Another round of attack by a suspected US drone killed eight militants gathered in courtyards in the villages of al-Hudhn and Naqeel al-Hayala in Abyan, residents were quoted as saying by Reuters.
The US has acknowledged the use of drones but has not commented so far on any specific attack. On 22 March, a round of air raids in the mountains of southern Yemen killed about 50 suspected members of al-Qaeda in the Arabian Peninsula (AQAP).
Ansar al-Sharia, the local al-Qaeda wing, on 27 March acknowledged the 22 March airstrike through a post on Twitter saying, "We note that the brigade which was struck by the Americans ... was preparing to join the mujahideen assigned to liberate al-Bayda province ... but it appears that the Americans and their agents were not pleased with that."
Taking advantage of the ongoing unrest in the country, al-Qaeda wings have captured many buildings and military bases in Yemen, besides running training camps for their fighters.
Houthis, who belong to the Zaydi branch of Shi'ite Islam, ousted President Abd-Rabbu Mansour Hadi in 2015, following which he has won the support of Saudi Arabia. The Saudi forces have been helping Hadi in his bid to return to power. Al-Qaeda militants, many of whom belong to Sunni tribes in south and eastern Yemen, are also fighting against the Houthis.
The United Nations recently said the warring parties have agreed to ease tensions from the midnight of 10 April and start a fresh round of peace talks in Kuwait on 18 April. The truce followed a prisoner swap between Saudi Arabia and the Houthis. In 2015, two rounds of talks failed to broker any deal.
"A first step of understanding and respect for the humanitarian aspect [of the conflict] was the exchange of prisoners today," a Facebook post by Mohammed Abdul-Salam, a Houthi spokesman, said. He also said that nine Saudi soldiers had been freed in exchange for the freedom of 100 of its members captured inside Yemen. It was the second such prisoner exchange with Saudi Arabia.