This broken teapot was bought for just £15 - and then sold on for a whopping £575,000 at auction. Auctioneers Woolley & Wallis said the hammer price of £460,000 was "unheard of", and fees added on more than another £100,000.
The John Bartlam teapot from 1765-69 was listed with an estimate of just £10,000 to £20,000 before the auction on Tuesday (20 February), but London dealer Rod Jellicoe nabbed the item for the Metropolitan Museum of Art in New York against a telephone bidder.
The lucky collector bought the teapot, with a broken glued handle and missing a lid, after spotting it at an auction in the Midlands in 2016 and being unable to identify it. He took it to be valued and he was told it was the work of Bartlam and could be worth as much as £50,000.
It is not the first time such a huge profit has unexpectedly been made at auction, however. Here are four more times collectors were very pleasantly surprised.
1. Biggest ever profit on Antiques Road Trip
Last year, an antiques expert on BBC series Antiques Road Trip had huge success selling a camera for 300 times what he paid for it. Paul Laidlaw bought the antique camera from 1861 in a mahogany case at a second-hand shop in Margate, Kent for just £60.
It was later confirmed that Laidlaw had discovered a 19th century Chambre Automatique De Bertsch, one of the world's first sub-miniature cameras, and it was sold at a frenetic auction sold for £20,000 to a private collector in Switzerland. The £19,940 profit smashed the record at Lacy, Scott & Knight Auctioneers in Bury St Edmunds, and was the highest ever profit on Antiques Road Trip.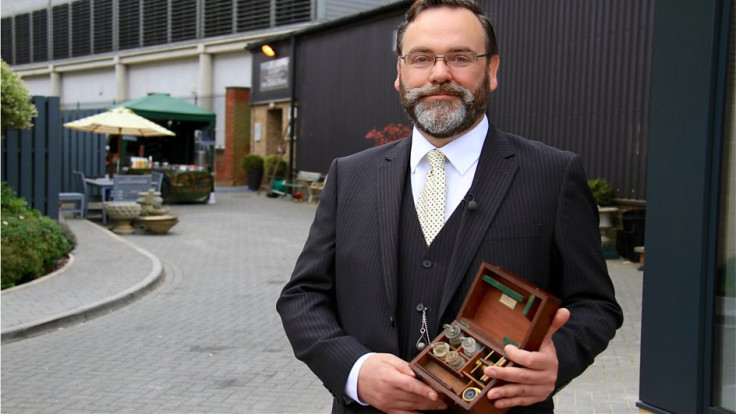 2. Ring bought for £10 at car boot sale shocks owner
A diamond ring which was bought for £10 at a car boot sale in London in the 1980s was sold last summer at a Sotheby's auction for a whopping £657,000. The owner wore the ring daily as costume jewellery, but was eventually told by a jeweller how much it might be worth.
The 26.27 carat, cushion-shaped white diamond is believed to be from the 19th century when the gems were not cut to show off their brilliance, which would explain why it appeared duller and was not appreciated for so long. The Gemological Institute of America recently confirmed it as a real diamond, and the expected auction value was £350,000 until bidding soared to almost twice that.
3. Car boot purchase listed on eBay before owner realised true value
The owner of a damaged Chinese vase bought at a car boot sale for £10 initially listed the item on eBay before bidding rocketed to £10,000 and he began to realise how valuable it really is. The Hampshire antiques enthusiast withdrew the vase from sale and took advice from John Axford, Asian Art specialist at Woolley & Wallis, where it was later auctioned off for a premium inclusive £61,000.
The small vase "two quails" vase is from the period 1736-95 and from the Beijing Imperial Palace, where it would have been made by Imperial command. Axford said: "This vase is another example of why it is important that members of the public can bring items to specialist auctioneers for information and an auction appraisal. In 2012 we sold a brush pot on behalf of a charity to whom the pot was donated and it sold for £360,000.
"The owner saw it on a stall, thought it looked interesting and having bought it decided to offer it on eBay but within a very short space of time he had been inundated with questions and the bids had gone to £10,000, it was then he realised it was possibly something very special."
4. Bronze Buddha makes 7,500% profit
Another Antiques Road Trip success - this time, expert Anita Manning bought an ancient bronze Buddha statue for just £50 in a Kent vintage shop and sold it for a 7,500% profit. The item was marked for sale at £85 and Manning haggled the shopkeeper down, maximising her profit even further when the hammer later fell at £3,800.
Manning said: "I was drawn to the bronze Buddha in my first shop of the day knowing that the Asian market is strong at the moment. The bidding started at £1000. There was a gasp in the saleroom and then silence, as the auctioneer's voice recorded the bids went fiercely up and up. My heart was thumping. The final bid of £3800 was a terrific result."