At least 15 Indian Muslim men have been arrested for cheering for Pakistan's victory in 2017 International Cricket Council Champions Trophy final.
The Pakistan team had beaten Indian team by 180 runs in the match after several years on Sunday, 18 June.
The accused were detained in the Burhanpur district in the central Indian state of Madhya Pradesh on Monday. The men were produced before a court on Tuesday. They have been sent to jail for 14 days.
According to reports, the incident happened in Mohad village, which is located at a distance of around 212km from the capital city of Bhopal, on Sunday night after Pakistan won against India in the match.
"There was a complaint that they celebrated Pakistan's victory by bursting crackers and raising pro-Pakistan and anti-India slogans," Sanjay Pathak, the Shahpur police station in-charge said.
A case against the men was registered after a resident, named Subhash, complained to the police, the NDTV reported.
All the men have been booked under the Indian Penal Code sections of 124-A (sedition) and 120-B (criminal conspiracy). Sedition charges may lead to a life term in prison under Indian law.
A top police official also said that the charges were brought against the men for not celebrating the Pakistan's victory but for raising pro-Pakistan and anti-India slogans.
However, this was not the first time some Indian Muslim men have been arrested for supporting Pakistan. Earlier in 2014 when Pakistan beat India in a match, over 60 students from India-administrated Kashmir were arrested on sedition charges after being accused of celebrating their win.
They were also thrown out of their university in the northern state of Uttar Pradesh, the BBC said.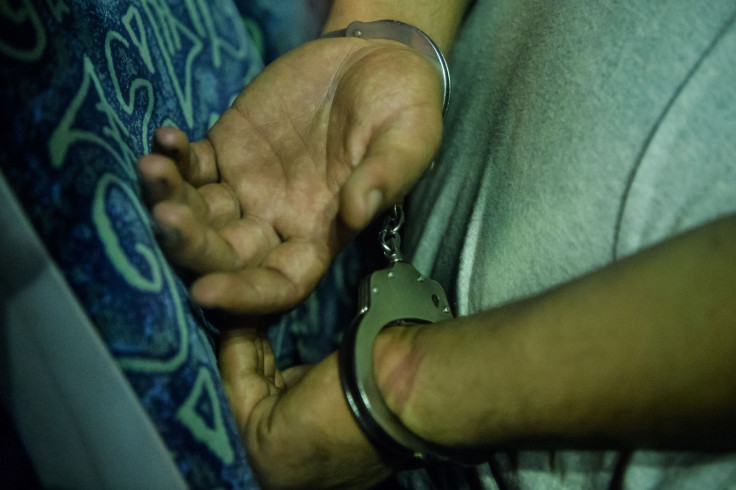 Interestingly, a Pakistani man was also arrested in 2016 after he allegedly waved an Indian flag at his home. The man was happy for his idol – Indian batsman Virat Kohli – who had scored a match-winning century.