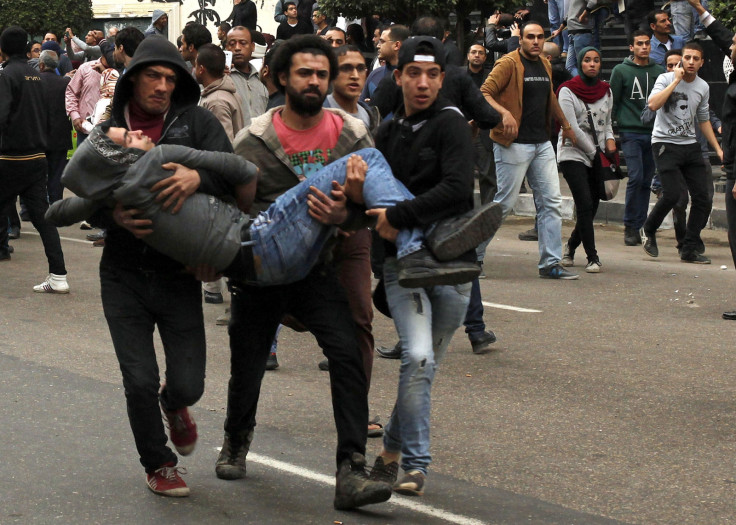 Around 15 people have been killed in protests in Cairo, on the fourth anniversary of the protests which led to dictator Hosni Mubarak being toppled from power.
Thousands gathered in the Egyptian capital to remember a young mother allegedly shot dead by police on Saturday.
At least one police officer is believed to be among the dead, with protesters killed in Cairo and Alexandria in the north,Giza governate and the Nile Delta province of Baheira, government sources told Reuters.
Protests last year also resulted in scores of deaths, and ahead of today's demonstrations police erected security cordons and sealed of road roads leading to central Cairo.
Thousands attended the funeral of liberal activist Shaimaa Sabbagh, who fellow activists claim was killed in cold blood by police.
Authorities pledged to investigate the death, with an Interior Ministry spokesman adding: "No one is above the law."
Since former Mubarak ally Abdel Fatah el-Sisi seized power from the Muslim Brotherhood, critics have accused his government of re-introducing the same repressive policies as Mubarak.