As the Singapore court case probing the 1Malaysia Development Berhad (1MDB) sovereign fund scandal unfolds, a former BSI banker has beeen accused of siphoning off millions from the state fund through bank accounts setup for several shell companies.
Yeo Jiawei is facing four counts of obstructing justice in Singapore by allegedly urging witnesses to lie to police and destroy evidence while out on bail after his arrest on 17 March 2016 in connection with money laundering involving the state fund. He faces seven other counts involving cheating, money laundering and forgery, which will be heard in 2017.
The 33-year-old banker had left BSI in 2014 to work for Malaysian financier Low Taek Jho (better known as Jho Low) as his "consultant and adviser". Jho Low is one many high-powered business people and government officials implicated in the misappropriation of funds from 1MDB.
During his stint with Low, Yeo was flown via private jets to Barbados for meetings between Low, Aabar Investments PJS chairman Mohamed Al Husseiny, and Low's associate Eric Tan, among others.
The court was told how Yeo enjoyed a "jet-setting lifestyle on super yachts and at luxury resorts" while working for Low. This included staying at a five-star beach resort Sandy Lane, one of the most luxurious hotels in Barbados, the Straits Times reported.
Jose Renato Carvalho Pinto, an Amicorp relationship manager, claimed that Yeo arranged for Amicorp to pay invoices amounting to $1.36m (£1.1m, €1.23m) for 27 tickets for Low, Al-Husseiny and other celebrities to attend the Manny Pacquiao vs Floyd Mayweather boxing match at the MGM Grand in Las Vegas in April 2015.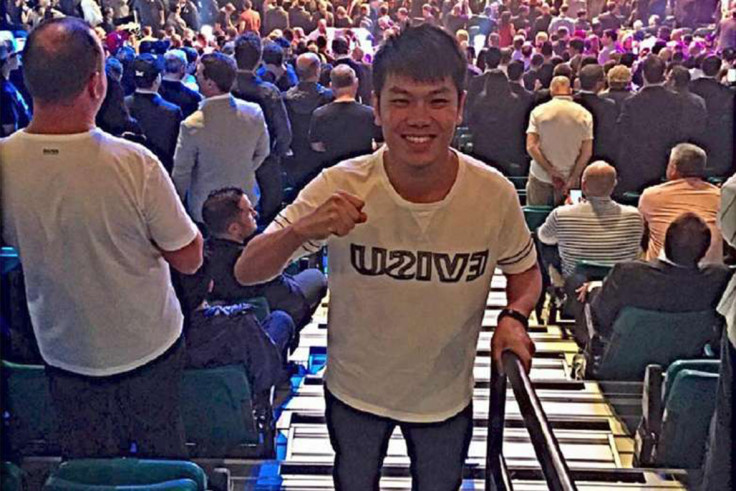 The ticket prices for the match ranged from $30,000 to $75,000, Pinto said. The banker, who was testifying against Yeo on the fifth day of the trial in Singapore, said Yeo had asked his bank to set up trusts and open bank accounts for several entities for both Low and his family members.
He also claimed that Yeo had boasted to him that after leaving BSI, he was going to work as a consultant to Aabar Investments and Al-Husseiny and "collect a 5% fee on every invoice to Aabar."
Pinto said that Yeo had also claimed that he would be working for sovereign wealth funds that were part of a "highly confidential government-to-government arrangement involving Saudi Arabia and Malaysia". He found out that Yeo was referring to 1MDB and SRC International, which was set up by Malaysian Prime Minister Najib Razak's administration.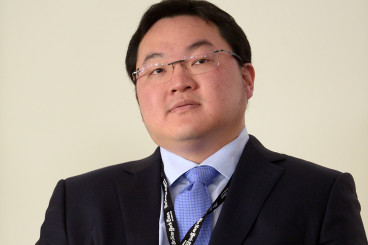 Shell companies set up with names similar to genuine Abu Dhabi subsidiary
The court was told that there were at least four shell companies that had names similar to the real Aabar company, a genuine subsidiary of the International Petroleum Investment Company (IPIC). The shell companies are based in the British Virgin Islands, Samoa and Seychelles.
According to Channel News Asia, Pinto only realised that the two entities he was asked to setup bank accounts for — Aabar Investments PJS which was incorporated in Samoa and Aabar International Investments PJS which was set up in BVI — were fake and were intended to be confused with the genuine Abu Dhabi-based Aabar Investments PJS, after Yeo was charged in April this year. This was also after Yeo was paid $4m in bogus referral fees, Pinto claimed.
In July this year, IPIC filed papers seeking arbitration in the London Court of International Arbitration in a bid to recover $6.5bn it claims is owned. It has also denied any links with the company Aabar BVI, which 1MDB claims it had paid money into.
He claimed that when Yeo was questioned by Singapore's Commercial Affairs Department on suspicion of money laundering, he allegedly called Pinto, who was based in Hong Kong, and asked him to destroy his laptop. He was also allegedly warned not to travel to Singapore to ensure he was not questioned by the CAD.
Pinto told the court that Yeo used discreet ways to communicate and that he had set up "secret chats" on Telegram that would self-destruct to ensure that there were no traces on the servers.