Malaysia's state fund 1Malaysia Development Berhad and Abu Dhabi's government fund are having a very public spat over a little-known British Virgin Island-based company in which 1MDB claims to have paid a substantial amount of money into. It doesn't help that the BVI company bears the same name as the subsidiary of the Abu Dhabi-registered entity.
1MDB claims that Aabar BVI has links to Abu Dhabi's International Petroleum Investment Company (IPIC) and its subsidiary Aabar Investments PJS (Aabar). This is strongly denied by IPIC.
In a statement to the London Stock Exchange on 11 April, the Abu Dhabi government fund said: "Aabar BVI was not an entity within either corporate group. Further, both IPIC and Aabar confirm that neither has received any payments from Aabar BVI nor has IPIC or Aabar assumed any liabilities on behalf of Aabar BVI."
It said this can be confirmed through audited financial statements of the IPIC group. IPIC Group accounts are published annually and are filed with the LSE, it said in the statement. It added that both companies are incorporated in Abu Dhabi.
IPIC said that it was aware of reports that "substantial payments have been made by entities within the 1MDB group to an entity called Aabar Investments PJS Limited (Aabar BVI) which IPIC and Aabar understand, from publicly available records, to be a company incorporated in the British Virgin Islands and which was wound up and dissolved in June 2015
But 1MDB is not having any of it. In a strongly worded statement, the state fund said that it has documentary evidence of the ownership of Aabar BVI and slammed IPIC for taking three years to finally speak up about the ownership of the British Virgin Islands company.
1MDB said: "Each payment made, pursuant to various legal agreements that were negotiated with Khadem Al Qubaisi in his capacity of Managing Director of IPIC and chairman of Aabar and/or with Mohamed Badawy Al Husseiny, in his capacity as CEO of Aabar. It is therefore, a surprising claim that neither IPIC nor Aabar have knowledge of, nor have benefited from payments made by 1MDB to Aabar BVI."
The Malaysian state fund insists that the "substantial sums" paid to Aabar BVI "have been clearly recorded" in its publicly available and audited financial statements in the year ended 31 March 2013 and 2014. It noted that despite the fact that the amounts paid by 1MDB into Aabar BVI had been subject to much commentary, it found it "curious" that both IPIC and Aabar "had waited until April 2016" to issue a statement of denial.
According to Wall Street Journal, under a 2012 agreement with IPIC, the Abu Dhabi fund guaranteed 1MDB bonds valued at $3.5bn and in return the Malaysian fund was to make collateral and other payments to its subsidiary Aabar. People familiar with the issue told WSJ that 1MDB sent $2.4bn to the 'fake' Aabar, which was set up in the British Virgin Islands and later closed.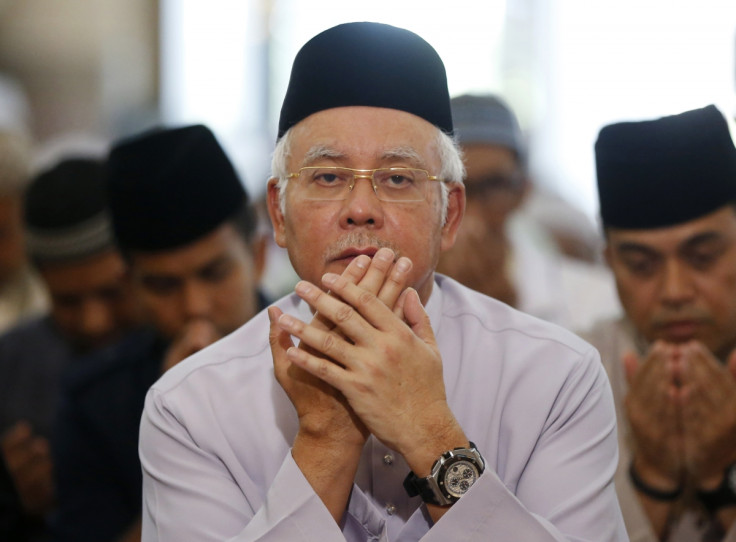 The newspaper said that a report by the Malaysia parliamentary committee inquiry into 1MDB, put the amount transferred to the fake Aabar entity at $3.5bn. It goes on to claim that about $681m of this money later flowed via "a circuitous route" into the private account of Malaysian Prime Minister Najib Razak Najib. He has vehemently denied all claims.
In fact, the all-party parliamentary committee which issued a report last week, cleared Najib of all wrong doing or abuse of power in relation to 1MDB.
WSJ said that the fake Aabar company was set up by two executives from the real company, Khadem Al Qubaisi, the fund's former chairman and Mohamed Badawy Al Husseiny, its former chief executive. Both men were removed from their positions last year. The paper says that United Arab Emirates has also frozen the assets of both the men and banned them from leaving the country.