American actor and climate change activist Leonardo DiCaprio has vowed to return any gifts or donations made to him or any of his ventures if they are found to have come from Malaysia's sovereign fund, 1Malaysia Development Berhad.
1MDB is currently under investigation by various governments, including the US Department of Justice, over money laundering and corruption allegations.
In his first public comment on the investigations into 1MDB, DiCaprio said that he was cooperating with US authorities to determine whether money received by any of his charitable foundations had come from questionable sources.
In a statement on Tuesday 19 October, DiCaprio's representatives said that he had first learnt of the investigations into 1MDB through press reports in July. The Department of Justice had in July filed a civil lawsuit accusing a Hollywood production company of using $100m (£81.33m) which was allegedly diverted from the state fund to finance DiCaprio's 2013 blockbuster The Wolf of Wall Street.
The representative said that following the actions of the DoJ, DiCaprio "had his representatives reach out to the Department of Justice to determine whether he or his foundation, the Leonardo DiCaprio Foundation (LDF) ever received any gifts or charitable donations directly or indirectly related to these parties, and if so, to return those gifts or donations as soon as possible."
The statement added: "All contact [with the DoJ] was initiated by Mr DiCaprio and LDF."
Production company, Red Granite Pictures has insisted that to its knowledge, none of the money it received was illegitimate and that it has done nothing wrong. Red Granite, which was founded by Malaysian Prime Minister Najib Razak's stepson Riza Aziz and Kentucky businessman Christopher McFarland in 2009, financed the $100m The Wolf of Wall Street production in which DiCaprio also starred.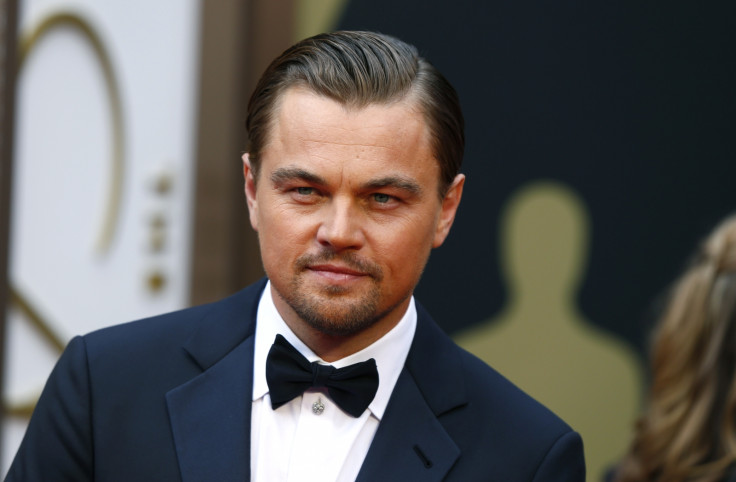 DiCaprio's representatives said that the actor had refrained from speaking out about the matter until now "out of respect for [the] ongoing investigation, which has touched many charities, hospitals and individuals, who may have been unwitting recipients of funds now in question." The representative added that DiCaprio will "continue to limit his statements on this matter."
The Oscar-wining actor, is also a United Nations climate change "messenger of peace" and is a strong supporter of environmental projects.
The statement from the actor came a few days after a rain forest charity criticised him for his alleged ties with officials involved in the sovereign fund scandal. The Bruno Manser Funds gave DiCaprio an ultimatum: either renounce his connections to individuals connected to the scandal and return any illicit money he had allegedly receive or resign from the position as messenger of peace with the UN, The Hollywood Reporter said.