After months of investigations by international agencies, a former wealth planner with the Singapore arm of Swiss private bank BSI SA has been taken to court. Yeo Jiawei, 33, a Singaporean, has been charged under the Corruption, Drug Trafficking and Serious Crimes Act.
He is accused of purchasing a property using illegally acquired funds. The charge indicated that Yeo received $200,000 Singapore dollars (£102,284, €131,376, $147,751) in a Bank of China account, which it said represented "benefits from cheating".
Yeo is currently in custody in Singapore. He was charged on 15 April but news of the charge and his identity was only revealed late last week.
Bloomberg said that the Singapore court had ordered Yeo to be held without bail until 28 April. He appeared in court via video link and said he has been kept in an isolated cell since he was held.
He said that he understands the charge he is facing is for money laundering and is related to cheating. "Who have I cheated? Till today I do not understand why is this charge on me, so please let me have my lawyer. I am just a banker," he told the judge, according to Bloomberg.
A statement from the Singapore Attorney General's chambers said that Yeo "until recently" had been employed as a wealth planner at BSI Bank Ltd in Singapore. The statement however did not say whether Yeo was employed by BSI at the time he acquired the property, which is at the centre of the charges he faces. WSJ said that the AG's statements did not make any reference to either 1MDB or BSI. Neither has BSI been accused of any wrongdoing in the investigations.
BSI SA is owned by BTG Pactual. In February this year, EFG International said that it had agreed to buy the private bank for 1.33bn Swiss francs in cash and shares that would effectively push it into the top five Swiss wealth management companies.
However, in a request for the continued custody of Yeo, the Second Solicitor General Kwek Mean Luck told the court that "this accused has had a significant role in the movement of large amounts of monies and the concealment of transactions." He also told the court: "This is without a doubt the most complex cross border investigation the Commercial Affairs Department has done," he said.
Another BSI ex-employee under probe
"It involves several jurisdictions, numerous corporate entities ... and a staggering amount of monies," he said. WSJ noted that the authorities had previously said that they were investigating another former BSI Singapore employee, Yak Yee Chee.
However Yak has not been charged for any offence. He has not replied to requests for comments, the newspaper said. WSJ however said it has seen court documents that show that Yak's bank accounts have been frozen as part of the investigations into his role as a BSI relationship manager for accounts related to 1MDB.
Last year, the Malaysian government, which wholly owns 1Malaysia Development Fund Berhad, a state fund that has come under worldwide scrutiny for its alleged shady money transfers, said that the fund was holding $1.1bn in a BSI account in Singapore.
Singapore has frozen millions of dollars in BSI accounts in connection with its probe into 1MDB, the newspaper said, according to documents it had seen. BSI Singapore referred the newspaper's requests for comments to its headquarters in Switzerland which has yet to respond.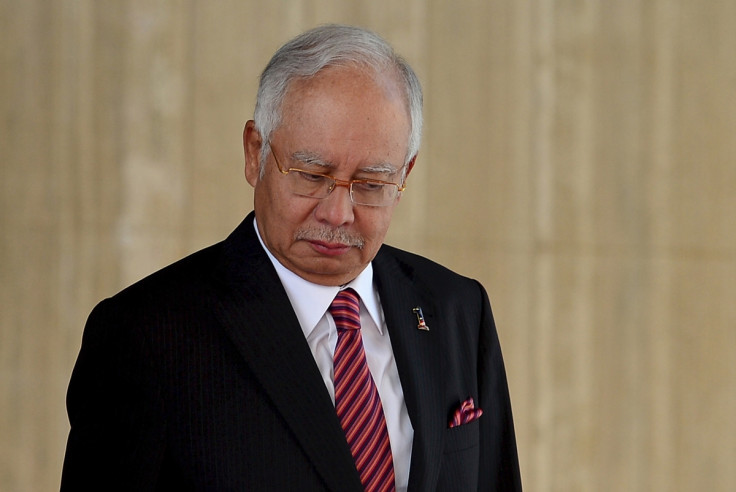 According to WSJ, Singapore police had informed Malaysian authorities in a letter that more than $500m was transferred between 2011 and 2013 from BSI from a 1MDB-linked account into a BSI account controlled by Jho Low, a close confidant of Malaysia's Prime Minister Najib Razak.
The WSJ last year reported that hundreds of millions of dollars from 1MDB had allegedly gone into the personal accounts of Najib through a complex web of intermediaries, Najib was the chair of 1MDB's advisory board.
Both 1MDB and Najib have denied any wrong doing. In fact, Malaysia's attorney general in January cleared Najib, claiming that the $681m that had gone into his account in 2013 was a legal political donation from the Saudi royal family and that most of it had been returned. Najib has not been implicated or accused in Singapore's investigations either.