Malaysian Prime Minister Najib Razak has made it clear that he has no plans to either quit as the country's premier or to go on leave, despite facing increasing pressure in the wake of the scandal surrounding sovereign fund, 1Malaysia Development Fund Berhad (1MDB).
Najib said that he would continue to serve Malaysians as best as he could and hoped critics would let him do his job. "I am not going to cave in to pressure to go on leave."
He pledged to pass the baton to his successor but only when the time was right, The Star reports. "I was chosen democratically and no one could force me out just like that," he insisted.
The beleagured prime minister reminded Malaysians that the recent state election in Sarawak and the by-elections in Sg Besar and Kuala Kangsar were clear indications of the people's support of his leadership.
"There is no retreat, no surrender. As far as I am concerned, Barisan Nasional [the ruling coalition government] is doing the right thing and the people have endorsed this," he said at a meet-the-people session in Jelebu after a party meeting meeting.
Do not be influenced by allegations made by foreign papers and social media
The Prime Minister also warned Malaysians not to be influenced by allegations they read on social media as well as in some foreign newspapers. "I am not saying that our administration is perfect. Like any other government, we have our shortcomings and problems but these can be corrected."
However, he warned: "What I cannot accept are attempts by disgruntled politicians and individuals to illegally bring down our political institution." He reminded Malaysians that his party, the United Malay National Party, or better known as Umno, was set up "70 years ago on the blood, sweat and tears of our forefathers. We are not going to allow anyone to destroy us."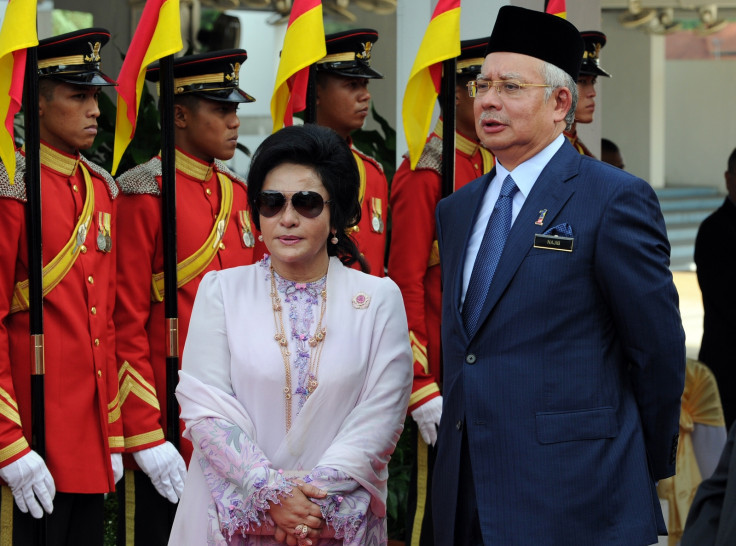 Neo-colonisation by foreign powers could emerge
Najib also warned that if certain quarters were willing to share confidential documents with foreigners, neo-colonisation by foreign powers could take place. He reminded Malaysians that they should learn from history, referring to how the Malacca Sultanate fell to the Portuguese when the locals quarrelled with one another and were willing to collaborate with foreigners.
"History is a testimony of how we could lose our sovereignty if we were in cahoots with foreigners. I would never allow this to repeat and will defend the sovereignty of this country all the way," he said.
He also accused some former party leaders of being willing to work with foreigners to achieve their personal goals, without considering the consequences.