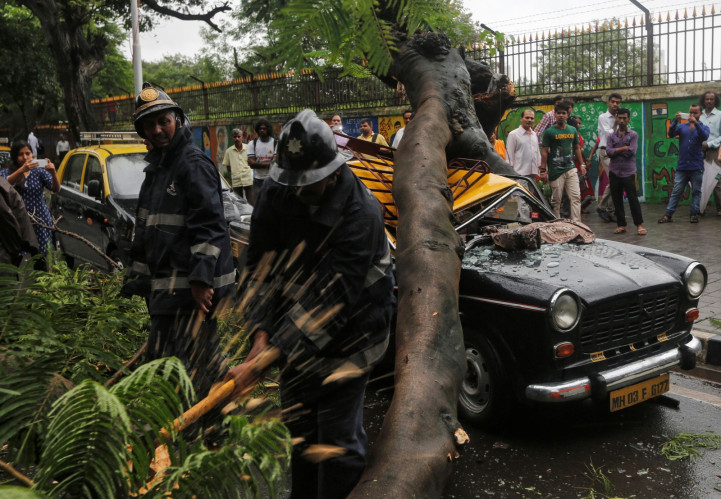 Two people have been killed and 20 others have gone missing after a British-era bridge on the Mumbai-Goa highway in western India collapsed at around 2 am on Tuesday night (3 August). According to officials, two buses carrying passengers and many other private vehicles fell into a flooded river after the collapse.
Police Officer Sanjay Patil was quoted by Associated Press as saying that rescuers have not spotted any vehicles or survivors. Devendra Fadnavis, chief minister of Maharashtra, said the likely reason for the collapse, was because of "high pressure caused due to flooding of river Savitri due to heavy rains."
Chief of the state-run National Disaster Response Force (NDRF) , O.P.Singh said that three teams, comprising of 80 rescuers, including divers, had been dispatched to the spot but rescue efforts were expected to be hampered due to bad weather. "Heavy rains are likely to hamper rescue operations. We hope conditions improve when our teams reach the collapse site." he added. The coast guard has also launched two helicopters to help find the missing vehicles.
He said early information suggested that two buses, passing through the old bridge, fell into the Savitri river, which was flooded by monsoon rains. Authorities said the traffic had been diverted to a new parallel bridge in the area.
The old bridge that collapsed was built in the 1940s. Various areas of India have been hit by torrential monsoon rains. The monsoon season lasts from June to September.
In March this year, a flyover under construction in the city of Kolkata collapsed and killed over 20 and injured up to 100 people.