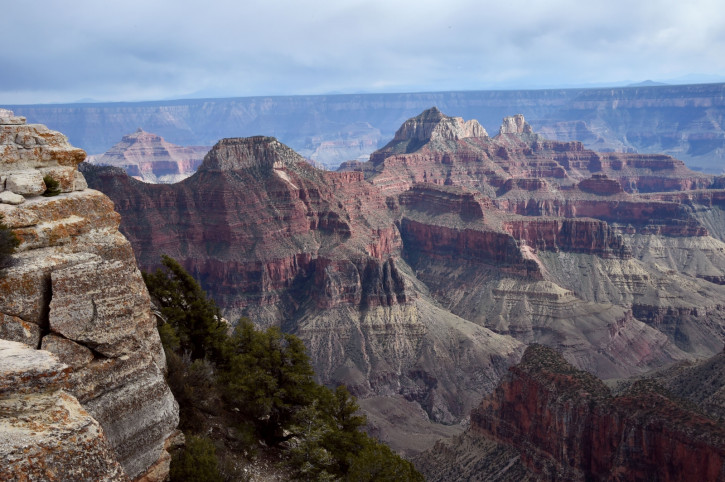 Two teenagers who got lost in the Grand Canyon for five days were miraculously rescued by park rangers. The boys survived on water from a puddle and just two granola bars shared between the two of them.
Last week, Rowan Fitch and Resse McMichael, both 18, stopped at Grand Canyon National Park in Arizona as they were driving to college on the west coast from Jacksonville, Florida.
The two decided to take a detour and hike to the bottom of the Grand Canyon but got lost. "We go off the trail for a little bit to look around and have lunch there," Fitch said according to News 4 Jax.
After lunch, they had decided to head back, "We're hiking up the mountain, and all the sudden we just can't see where the trail is going anymore. It kind of just disappears," Fitch said.
The two spent hours trying to find their way back up but the climb only kept getting steeper and they knew they were in trouble. They ran out of water on the first day itself and had to share the two granola bars in their possession.
"Each day we would eat a piece of it. We found this little puddle on the ground. It looked somewhat clean," Fitch said.
"We had phones, but there's no cell for service down in the canyon, you just start to think 'what happens if no one comes to get us? What happens if they don't even know we're missing?"
The temperature in the desert had risen above 100F and to conserve energy they decided to stop walking and rest under a tree.
On the fifth day, they again started walking at around 2pm local time (BST) when they saw a helicopter at a distance.
"I'm a lifeguard, so I have this big whistle it is bright orange and I was blowing it. We were waving branches at them. And it was really far away. And it stopped for a second and went away," Fitch said.
"It was euphoric. Me and my friend were both crying tears of happiness."
The teens, who were healthy except for losing a lot of weight, were flown back to safety.
Fitch who posted a photo of him and McMichael on his Instagram account said they were thankful to the park rangers who rescued them.