20 migrants feared dead as boat sinks on deadly sea crossing from Africa to Italy
2,400 migrants known to have drowned in Mediterranean in first 6 months of 2016.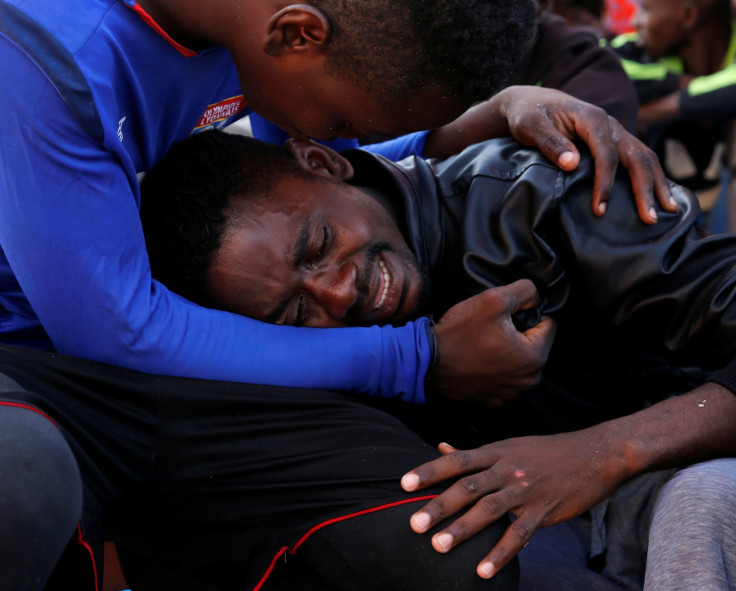 Around 20 migrants are feared to have drowned after a boat capsized on the dangerous route from Africa to Europe between Libya and Italy. 366 migrants were rescued from four vessels in the Straits of Sicily. In the first six months of 2016 around 2,400 migrants have died and hundreds of thousands rescued.
The migrants were crammed into three dinghies and a fishing boat. When the Norwegian ship Siem Pilot went to the aid of one capsized dinghy they found many migrants in the water. The body of one was recovered, but survivors said around 20 more had drowned, Interforce official Antonio Panzanaro told Reuters.
The survivors were taken to the Sicilian port of Augusta for processing and seven people thought to have piloted the boats arrested for people trafficking. The migrants came from a number of countries including Nigeria, Ethiopia, Eritrea and Bangladesh and included 82 women and 25 children.
According to the International Organisation for Migration (IOM) there have been fewer migrants (67,000) travelling from Africa to Europe in 2016 than the year before, but the number of deaths has risen to over 2,400 in the last six months. It is feared the longer and therefore riskier route is becoming more popular since Turkey and the EU made a deal to cut migrants crossing the Aegean.
Many migrants have already endured unimaginable hardships even before boarding rickety boats to cress the Mediterranean, having often fled war and poverty, having to trek thousands of miles through deserts and mountains, dealing with corrupt officials and ruthless bandits including Isis jihadists. Many from sub-Saharan Africa also face racism in Libya and are thrown into jail. Even the ones who are successful and make it to Italy, Greece or elsewhere in Europe often face an uncertain future, hostility from some sections of the local population and authorities - and some face being sent all the way back to where they started.
© Copyright IBTimes 2023. All rights reserved.