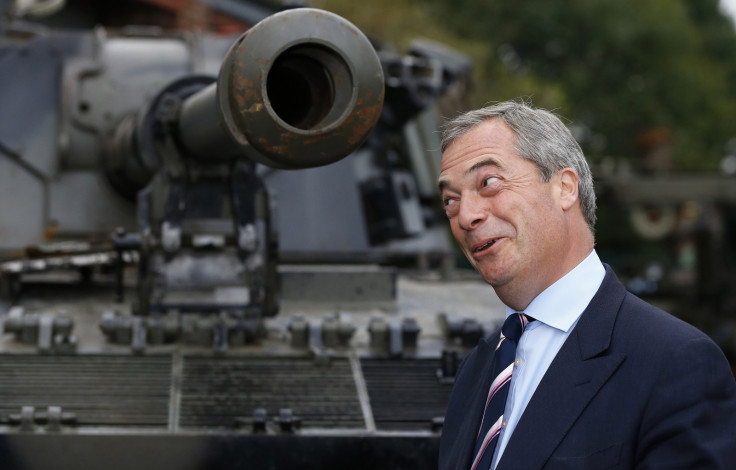 Ukip poses twice as much of a threat to the Conservatives at the 2015 General Election than Labour, as Nigel Farage's party could take nearly two million votes from David Cameron, according to a major study.
The British Election Study, which has tracked 30,000 people since 2005, found that the damage to Labour's core support has already been done by New Labour's focus on a pro-middle class, pro-European Union (EU) and pro-immigration agenda.
But the study found that the damage to the Conservatives is only now happening.
For example, at the constituency level of Ukip supporters, only 18% voted Labour in 2010, whereas 39% were Conservatives.
In 2005, 30% of these voters supported Labour and only 31% were Conservative.
The British Election Study's most recent poll found that of those who said that they were planning to vote Ukip, 43.6% were originally Tories, compared with just 12.9%Labour and 18% who were Liberal Democrats.
"It's the Conservative Party who need to worry most about the threat of Ukip – because those people who supported Labour have in the main, already made the switch," Professor Geoff Evans of Oxford University, the study's co-director, said.
"New Labour's move to the liberal consensus on the EU and immigration in 2001, 2005 and 2010 left many of their core voters out in the cold a long time before Ukip were around."
The research also suggested that the Liberal Democrats could face a greater electoral wipeout than previously predicted.
The study found that Nick Clegg's party could lose more than half of its 57 MPs next May.
"The result is very strong, so if the pattern in the British Election Survey were replicated at the election then it would not be a surprise if the Liberal Democrats were below 20 seats after the election," Dr Steve Fisher, of Oxford University, said.