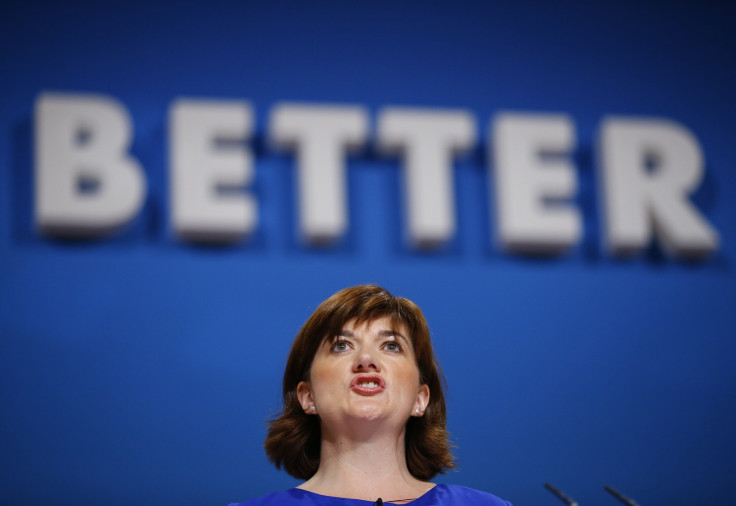 Former soldiers will be drafted into schools to help build children's character, skills and aspiration.
The courses are part of the Education Secretary's eight projects – costing £5m ($7.7m, €6.3m) – in England to help children become more "well rounded" and self-confident pupils.
Nicky Morgan, who took over from Michael Gove in July, will also introduce a new national completion to recognise schools that build character and resilience in their pupils.
The "Character Awards" will hand-out awards of £15,000 each for up to 27 schools across the country.
In addition, a £20,000 prize will be awarded to the top school for building character.
"For pupils who may have faced challenges or difficulties in their personal life, these initiatives run by former armed services personnel can offer a sense of greater aspiration and can help build the skills and confidence they need to go on to good jobs and successful futures," Morgan said.
"Coupled with the new character awards schools will now have the tools and support they need to ensure they develop well rounded pupils ready to go onto an apprenticeship, university or the world of work."
Tristram Hunt, Labour's Shadow Education Secretary, is also expected to call on schools to do more to build pupils' character.
The Stoke-on-Trent MP is expected to tell attendees at The Character Gap conference, hosted by the thinktank Demos, that success is built by overcoming failure.
"Winston Churchill was bang on when he said failure is not fatal and it is the courage to continue that counts," the Labour front bencher will say.
"The great British spirit comes from our ability to overcome adversity and setbacks.
"Character, resilience and the ability to bounce back: it's what makes us British.
"As our young people face growing rivalry for jobs, high-status apprenticeships and the best university places, it becomes more and more important for schools to coach pupils about character.
"Because we learn best from the knockbacks that we receive, that is the message that schools must send to pupils.
"I want to see the great British spirit in all our classrooms."