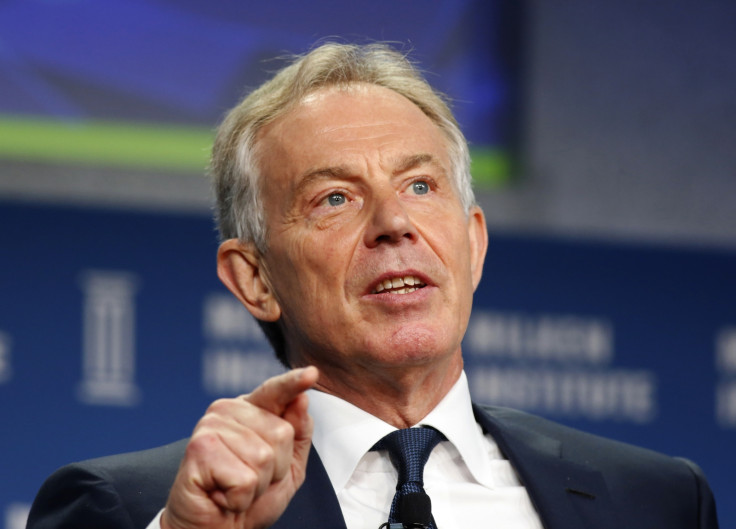 Democracies across the free world must reform their systems to counter the growing threat of populism, according to Tony Blair.
The former UK prime minister, writing in The New York Times, warned that democratic governance is "not in good shape" and that many systems seem "dysfunctional"; merely empathising with the public but lacking "efficacy".
"The US Congress, the coalition government in the UK., and many governments in Europe have had difficulty making the decisions necessary to finding a way back to economic growth," the Labour politician said.
"Some fledgling democracies seem, in the short term at least, less competent to serve the needs of their citizens than some autocracies are."
The 61-year-old argued that it is not surprising, with the current climate combined with extremism in the Middle East and the conflict in eastern Ukraine, that Europe has witnessed the rise of far-right parties and a "general sense of malaise and disillusionment".
"We have become complacent about democracy. It remains the system of choice. It remains what free people freely choose. But it has what I would call an 'efficacy' challenge: Its values are right, but it is too often failing to deliver," Blair said.
The former Labour leader also warned that the "gene pool" of political leaders had shrunk and suggested there was a lack of private sector experience among politicians in the US and the UK.
"How many leaders and, for that matter, followers in a parliament or congress have real-life experience in responsible positions outside of politics?" Blair said.
"Today it is very common for a young person interested in politics to graduate from university, go to work for a politician as a researcher or political analyst, and then transition straight into an elected position."
He explained that his time working in the private sector before politics was "crucial" and the experience enabled him to differentiate between ideologies and policies suited to the "real world".
But Blair argued that lower pay for politicians, when compared against the private sector, stops successful people coming into politics.
"This restricts the attractions of a political career, at exactly the time when we most need the gene pool of our politicians to be varied, vibrant and vigorous," he argued.
"The result of all this, for those who then rise to the top position in a democracy, is that it can be hard to get things done."
Blair concludes that the issue of democratic reform must be put "squarely on the table" and argued that the time has come to improve the system.