Live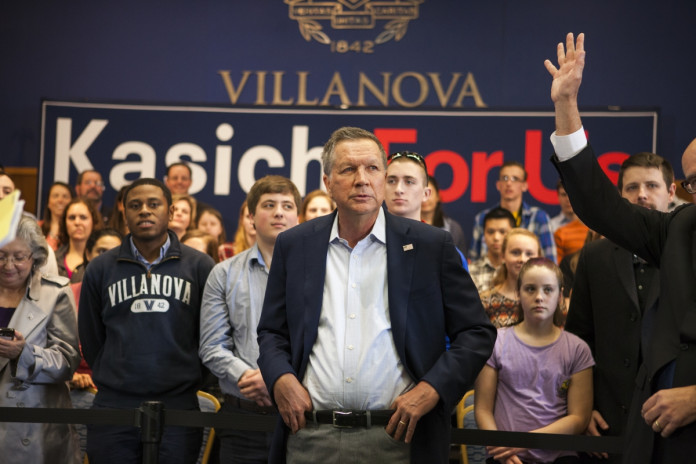 Democratic candidates Hillary Clinton and Bernie Sanders will vie for support from voters in all three states. Polls reveal Clinton is poised to take Arizona easily, while the two candidates could potentially split Idaho and Utah.

Republican candidates Donald Trump, Ted Cruz and John Kasich will only have to worry about voters in Arizona and Utah. The candidates held their primary in Idaho on 8 March, with Cruz winning with 45.4% of the vote. Trump followed in second with 28.1% and Kasich came in last with 7.4%.

Clinton and Trump will hope to extend their leads in delegate counts. Clinton currently holds 1,163 pledged delegates, while Trump has 681. Democrats need 2,383 delegates for the nomination, while Republicans need 1,237.

For a full breakdown of tonight's races, check out our complete guide here.
Live Result Democrats
Arizona (80.8% reporting)
Hillary Clinton: 58.4% ★
Bernie Sanders: 39.1%

Idaho (100% reporting)

Bernie Sanders: 78.0% ★
Hillary Clinton: 21.2%
Utah (15.3% reporting)

Bernie Sanders: 74.1% ★
Hillary Clinton: 25.1%
Live Results Republicans
Arizona (80.2% reporting)
Donald Trump: 47.1% ★
Ted Cruz: 24.1%
John Kasich: 9.9%
Utah (45.4% reporting)

Ted Cruz: 69.4% ★
John Kasich: 16.6%
Donald Trump: 14.4%
★ Winner called by The Associated Press