Everything you need to know about the 22 March races in Arizona, Idaho and Utah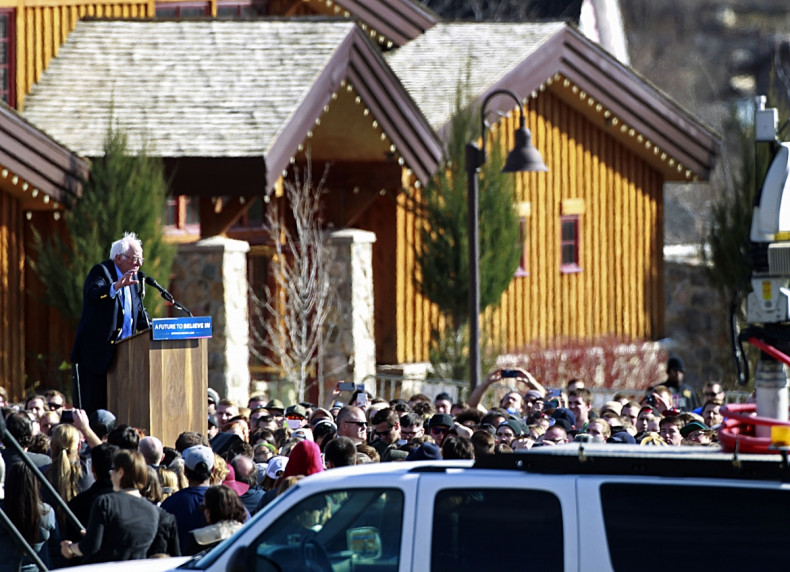 A week after the all important Mega Tuesday primaries on 15 March — which saw John Kasich pull an impressive win in his home state and the demise of Marco Rubio's presidential aspirations — the remaining five candidates will face off in three states on 22 March. Democrat candidates Hillary Clinton and Bernie Sanders will head to Arizona, Idaho and Utah, while the remaining three GOP candidates will only head to Arizona and Utah.
Arizona primaries
Arizona is a big state for both parties, with 75 delegates at stake for Democrats and 58 delegates up for Republicans. The Republican winner will take home all the delegates in Arizona.
The latest polls show that Republican frontrunner Donald Trump is ahead of the pack by double digits. A survey on 11 March released by Merrill Poll shows Trump ahead by 12 points, leading Ted Cruz 31% to 19%. Kasich, meanwhile, trails at 10%. On the Democratic side, Clinton leads Sanders by wider margins. The same poll shows the former secretary of state leading by 26 points, 50% to 24%.
The border state is crucial, particularly on the issue of immigration. While Trump has proudly displayed his endorsements by former governor Jan Brewer, who signed one of the country's toughest immigration laws, and Sheriff Joe Arpaio, known for his brutal tactics against undocumented immigrants, Sanders has featured immigrants affected by Arpaio's actions.
According to The New York Times, Cruz in English-language adverts and Clinton in Spanish-language adverts have delivered different messages about immigration reform. "We're not just at the center of the immigration discussion," Republican Party of Maricopa County chairman Tyler Bowyer told the Times. "The border is our backyard. We live the challenges of immigration every single day."
Both Latinos and older white voters will play a crucial role in this election.
Idaho caucuses
Democrats will finally get their day in Idaho, with voters heading to the caucuses instead of the polls. A poll from February by Idaho Politics/Dan Jones placed Sanders ahead of Clinton by a mere two points, 47% to 45%. However, the poll is nearly a month old and recent wins by Clinton could give her the edge.
There are 23 delegates up at stake for the two candidates and an additional four unpledged, or superdelegates. The Green Papers reveals that DNC member Carolyn Boyce has already pledged her support for Clinton. It's important to note, candidates who do not get at least 15% of the total vote during the caucuses will be dropped from contention. Delegates will be awarded proportionally for those that meet that threshold and a coin-toss will settle any ties, The Idaho Statesman reported.
Utah caucuses
Both parties will head to Utah, with 40 delegates available to Republicans and 33 available for Democrats. For Republicans, the candidate with the majority of the votes will take all of the delegates.
The latest poll by Y2 Analytics shows GOP frontrunner Trump in dead last, with Cruz leading Kasich by 24 points, 53% to 29%. Trump, meanwhile, manages 11%. Kasich has seen a rise in the polls, jumping from 4% in February in a UtahPolicy/Dan Jones poll to double digits in March. A February poll by Utah Policy for Democrats showed Clinton with a minor seven point lead, 51% to Sanders' 44%. As in Idaho, polls are too old in Utah to truly give an accurate picture of who could take the Beehive State.
It is crucial to note though, that a new poll released by the Deseret News in Salt Lake City reveals that if Trump manages to nab the GOP nomination, Utah voters would vote for Clinton or Sanders. Clinton holds a slight lead over Trump, 38% to 36%, while Sanders has a more significant lead, 48% to Trump's 37%. The Hill noted that the results are particularly surprising as the state has voted with the GOP in every presidential election since 1964.