22 Million Women Worldwide Hooked on 'Otome' Romantic Dating Simulator Games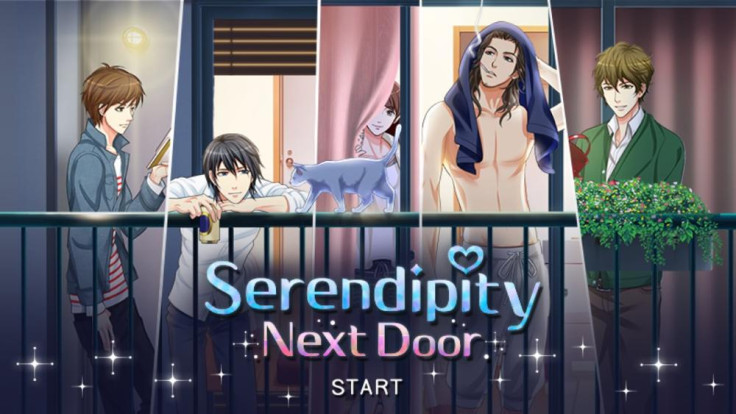 Over 22 million women worldwide are currently playing a range of romance apps by Japanese app developer Voltage, inspired by Shōjo manga comic books for young girls wildly popular in Japan.
So if you don't fancy reading a romantic novel or watching a chick flick, you might enjoy a new kind of digital escapism by playing an "Otome" romantic dating simulator mobile gaming app.
Otome apps are interactive 2D animated games on iOS and Android aimed at women in their 20s and 30s.
The user plays the protagonist in chick flick/ soap opera-type premise and can pick from one of five male characters, each of whom comes with a different personality, agenda and storyline.
During the game, the user can choose how the protagonist responds, which affects the outcome of the game.
"We began distributing our first dating sim title 'My lover is the No.1 Host' in December 2006. Up until then we'd been making battle simulation games aimed at men and lyric and song ringtone websites, but the reception we got [was so positive] that we gradually started to specialise in dating sims," said a Voltage spokesperson.
"Dating simulation games came about in Japan during the late 1980s in PC games aimed towards boys and men. The market has been primarily focused on things aimed towards men for a while now, but with the widespread use of mobile phones, we realised that there was a market for these games aimed at women too.
"We thought we needed to take a firm hold on providing a new style of dating sim game that working women could easily enjoy, during their rise and emergence in society."
Date your "dream partner"
Voltage's most successful game, "My Forged Wedding", about a girl who has to pretend to be married to a complete stranger for a month in order to land a job, is currently top in the iTunes app store's Entertainment category in 46 countries.
Outside Japan, Voltage apps are most popular with users in North America and English-speaking countries in Southeast Asia, and there is even a Voltage Wiki devoted to explaining the games.
There are many different fantasy plotlines to choose from, some of which have been chosen from surveys conducted within the app by Voltage.
If you, like many girls in the last ten years, dreamt of marrying a real-life prince, then you might enjoy playing Be My Princess.
Or, if you're more of the girl next door, you might be more partial to Our Two Bedroom Story, a game about becoming flatmates with a hot guy from work.
Then there's a Metro PD: Close To You, designed to please those cop drama fans, or if you're feeling a bit risqué, you could agree to be sold off in an auction at an illicit casino in Kissed By The Baddest Bidder.
Business model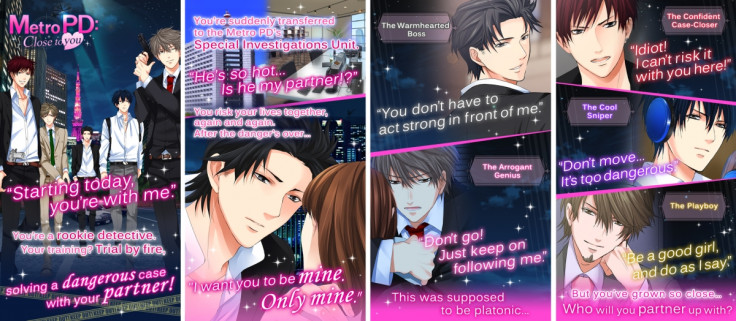 The apps operate on a business model whereby the first chapter of the game is free to download, but the main storyline for each character, which includes 13 episodes and two alternative endings, costs £2.59 ($4.36).
Originally, the stories were meant to just feature a single main story, but due to overwhelming demand from fans, many of the games now have an epilogue and a sequel for each character that costs an extra £1.59 per pop.
While contemporary in style and plot similar to Western rom-coms, the apps reflect a lot of Japanese culture, particularly the often uneven gender roles in Japanese society, and can be quite an eye-opener to the East.
Voltage has 60 apps under its belt, with only a third of the titles translated into English smartphone apps since 2011.
Some of the other titles are social games played on Japanese social media platforms specially focused on games like Mobage, and the app developer says that one in five women in Japan have played a dating simulator at least once.
© Copyright IBTimes 2023. All rights reserved.