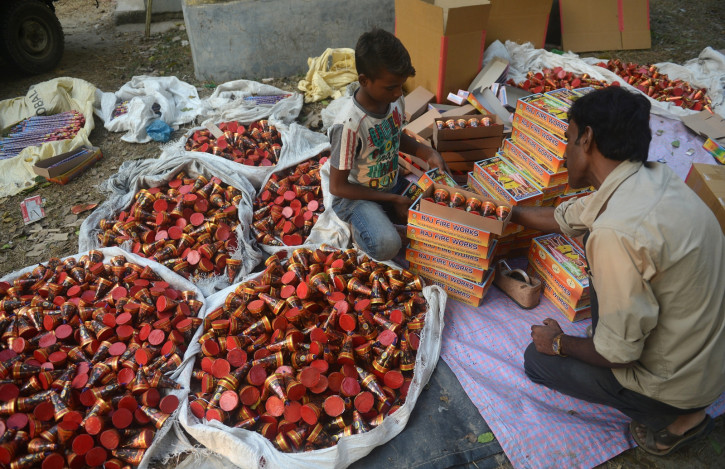 At least 25 people have died and seven others injured in a massive explosion at a fireworks factory on Wednesday evening (7 June) in India's central state of Madhya Pradesh.
The death toll is likely to go up with bodies of victims still being recovered from the site, police said. Around 50 labourers were reportedly working at the factory at the time of the explosion.
It took more than three hours to douse the fire, which started at around 3.30pm local time (11am BST). Several fire tenders were at the spot to contain the damage.
The exact reason for the explosion is not clear. However, Bharat Yadav, a senior government official, said that a burning cigarette could have triggered it. An investigation is under way to determine if safety measures were in place at the factory and if the explosives stored were within permissible limits, he said.
"Of the seven injured, five have been rushed to Nagpur [in Maharashtra] for treatment, while two are being treated at a hospital in the district", Yadav added.
Additional director-general of police G Janardan said, "The explosion that took place around 3.30 PM was so powerful that even factory walls collapsed under its impact."
The chief minister of Madhya Pradesh, Shivraj Singh Chouhan, has announced a compensation of Rs 200,000 (£2,396; $3,104) for the family of each of the victims. He said that the government would also pay for the medical expenses of the injured.