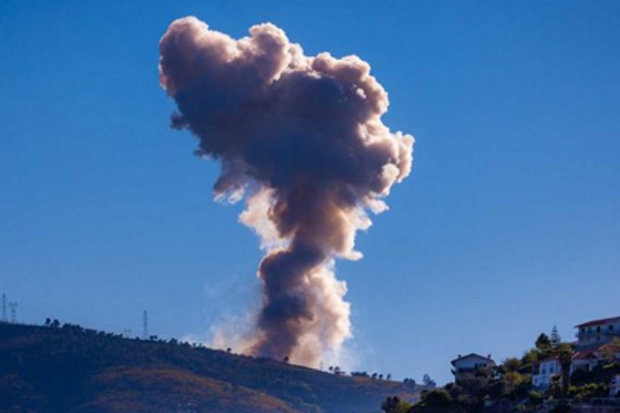 At least three people have died after huge explosions ripped apart a firework factory in Portugal on Tuesday (4 April).
The owner of the factory, named locally as Egas Sequeira, is believed to have died alongside members of his family during the incident, which took place in the village of Avoes, near Porto, 200m (320km) north of the capital, Lisbon.
Reports suggest as many as three blasts took place, causing a devastating fire. Photographs posted on social media show huge mushroom clouds rising hundreds of feet into the air.
Dozens of emergency services, including paramedics and fire crews, raced to the scene following the blast but were reportedly unable to enter for a time due to continuing explosions.
Police said the official death toll stood at three dead and six missing. A local emergency services coordinator said: "There are 26 vehicles and 78 officials at the scene but we don't have more information at this stage."
Local resident Maria Almeida, who witnessed the incident from a local cafe, claimed it was not the first time there had been explosions at the factory.
"I felt the explosions," she said. "There was a lot of smoke and then I saw the flames. It looked like a war zone," she told The Sun.
Explosions in firework factories are rare in the West, although in 2015 there were explosions at factories in Italy and Spain, killing a total of 12.
Most major incidents take place in countries like India, China and Vietnam, where health and safety regulations are not as stringent. In 2012, 38 people died in a blast at a factory in Sivakasi, India.