3 die while attempting to climb snow-capped mountain in Peru's Andes
While two were Chileans, the other had a dual US-Russian citizenship.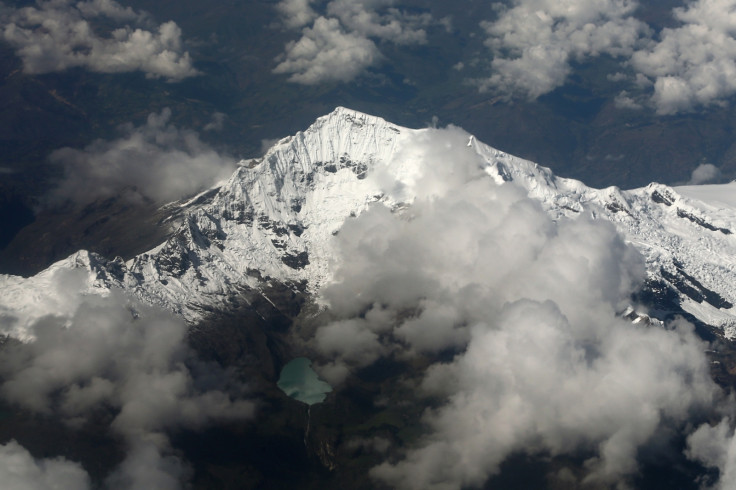 Three people lost their lives while trying to climb a snow-capped mountain in Peru's Andes, a spokesman for a mountain climbing group said on Tuesday (1 August).
Rafael Figueroa with the Mountain Guides Association of Peru (AGMP) said on local broadcaster RPP that the men have been identified as Cristobel Bizzarri, Gabriel Navarrete and Alexander Maznev.
He said while Bizzarri and Navarrete were from Chile, Maznev had dual US-Russian citizenship. The three died after they probably triggered an avalanche while climbing Piramide de Garcilaso, a 5,885m-high (19,308ft) peak in the Cordillera Blanca mountain range of Peru's central Andes.
"These three people appear to have tried to climb the face of the snow-capped mountain of Piramide de Garcilaso without a trained guide for this type of expedition," Figueroa said, adding their bodies were found by an AGMP search team after the families of the men informed them that they had not returned from their scheduled trip.
"We recommend all tourists...go with trained personnel," he stated.
Meanwhile, Antonio Zavala, a police chief in the town of Huaraz, said authorities were on their way to the hills to retrieve the bodies of the climbers. Zavala added that the whole process would take time and also involve a night of camping in the Cordillera Blanca during the southern hemisphere's winter.
The Cordillera Blanca is a mountain range in Peru that is part of the larger Andes range and extends for 200km. The range includes scores of peaks over 19,690ft and has at least 722 individual glaciers.
The whole range is almost covered by the Huascaran National Park established in 1975.
© Copyright IBTimes 2023. All rights reserved.