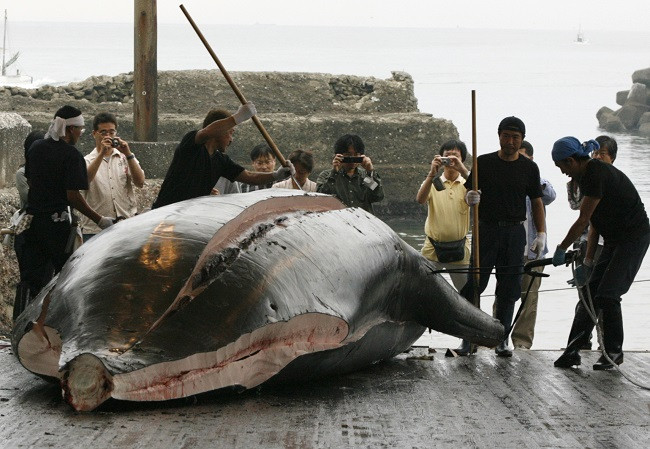 Japan has killed 30 minke whales despite the International Court of Justice banning the country from carrying out such practices earlier this year.
In March, the ICJ ruled whale hunts for 'scientific research' in the Southern Ocean were illegal under international law and had to be stopped immediately, which Japan agreed to.
But within months, reports have now emerged from the Japanese Fisheries Agency that hunts have continued regardless and 30 minke whales were caught and killed off Ishinomaki, Miyagi Prefecture, during the April to June whaling season.
Another group of whalers were also reported to be continuing operations in a more remote part of the ocean.
The killings will come as a shock after the Australian and New Zealand brought Japan before the Netherlands court on the premise Japan's "scientific" whaling programme was a disguise for commercial whaling.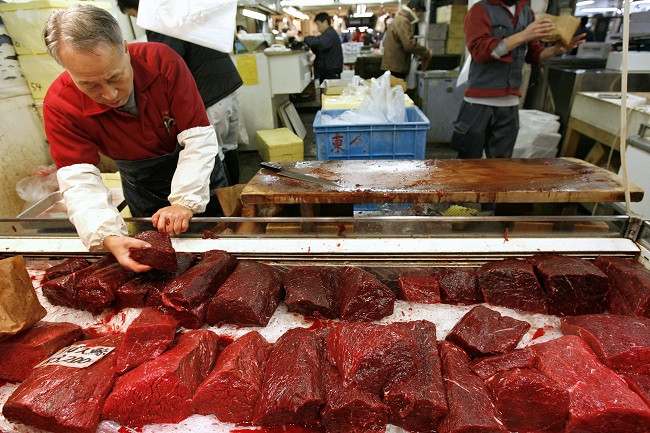 The ICJ ruled the Japanese whaling programe, JARPA II, in the Southern Ocean, which begun in 2005, was not for 'scientific purposes' and should cease immediately.
Following the ruling, Japan agreed to stop whaling in the Antarctic for the foreseeable future. But it did not mention other areas known for whaling research in the northwestern Pacific Ocean and along the coast of the northwestern Pacific.
Only last week New Zealand's Foreign Minister Murray McCully said his country hoped and expected that Japan would continue to respect the ICJ decision.
Japan had previously argued annual whaling was sustainable and necessary for scientific study and management of whale stocks. It is also an ancient tradition, dating back to the 12th century, which is often "culturally misunderstood" by the international community.
It is believed that Japan's prime minister Shinzo Abe is keen to re-examine the country's scientific whaling research programme and lift the ban on commercial whaling.