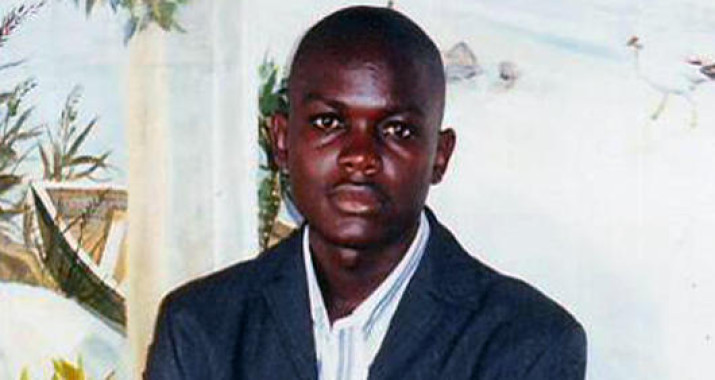 Pressure is mounting on Cameroon's President Paul Biya to release three students each sentenced to ten years in prison for sharing a joke about Boko Haram.
The United Nations says at least 20,000 people have died in Nigeria and neighbouring states since the Boko Haram insurgency became violent in 2009. The conflict has also displaced at least 2.1 million people. The Islamist terror group, based in north-eastern Nigeria, has carried out attacks in Cameroon' s Far North Region.
More than 310,000 people around the world have written letters or signed petitions demanding that Biya immediately and unconditionally release students Fomusoh Ivo Feh, Afuh Nivelle Nfor and Azah Levis Gob.
In December 2014, Fomusoh Ivo, 27, received a sarcastic text message from a friend, saying: "Boko Haram recruits young people from 14 years old and above. Conditions for recruitment: 4 subjects at GCE, including religion".
The message was a joke about how difficult it is to find a job in Cameroon – so even an armed group like Boko Haram would want highly-qualified recruits.
Ivo forwarded the message to Afuh Nivelle, who sent it to Azah Levis. A teachers confiscated the phone and showed the text to the police. The group of friends were arrested, detained in police custody in the largest city Douala before they were transferred to a prison in the capital, Yaoundé, on 14 January 2015.
The students' ankles were chained for four months in detention, before the chains were removed after their lawyer made a request to the investigating judge, in April 2015. The trio were found guilty of "complicity in a rebellion" and "non-denunciation of terrorism-related information" in November last year by a military court in Cameroon.
Amnesty International has condemned the convictions for "trumped up charges", in the name of national security.
"These students have done nothing more than share a private joke, but their conviction and sentence could see them spend a decade behind bars and destroy their future prospects. They continue to languish in prison facing an unclear fate," Alioune Tine, Amnesty's West and Central Africa Director, said.
"We join more than 310,000 people across the world in calling on the authorities in Cameroon to release these students, allow them to rejoin their families, and realise their dream of continuing their studies and finding a job."
Among those urging for the students' release are Virgin Group founder Richard Branson and the former Cameroonian football striker Patrick Mboma, Fomusoh Ivo's favourite player. The calls come ahead of the student's appeal hearing, set for 15 June.