Cameroon jails men for 10 years for joking about Boko Haram terrorists
Cameroon part of regional force against Nigeria-based Boko Haram, which also attacks neighbouring countries.
Cameroon has handed down a 10-year prison sentence to three men who were found guilty of "not condemning terrorism activities". Fomusoh Ivo Feh, Afuh Nivelle Nfor and Azah Levis Gob were sentenced by the Military Court of Yaounde after they made sarcastic comments about Boko Haram terrorists.
The Islamist terror group, based in north-eastern Nigeria, carries out attacks also in Cameroon' s Far North Region.
It is believed that Ivo, 27, sent to his two friends a text message that made a sarcastic reference to the militant group in 2014.
Ivo was arrested in December of that year. He was held in police custody in Douala until he was transferred to Yaounde Prison in January 2015.
The man and his two friends were tried by the Military Court in the capital Yaounde.
Amnesty International has called for the release of Ivo, whom it considers a prisoner of conscience, and his friends.
"Fomusoh Ivo and his two friends should never have been arrested in the first place, as they were simply exercising their right to freedom of expression. Instead of being in school like their friends, these three young men will now spend years of their lives in prison for a simple joke," Samira Daoud, Amnesty's Deputy Regional Director for West and Central Africa, said.
"This ruling is clear evidence that Cameroonian military courts should not have jurisdiction to try civilians. The Cameroonian authorities must quash their conviction and sentence and immediately and unconditionally release all three of them."
Cameroon is part of an ongoing Nigeria-led regional force – consisting of 8,700 troops from Nigeria, Niger, Chad, Cameroon and Benin – against Boko Haram.
The offensive has scored some successes, such as the recapture of key territories and the recovery of arms and vehicles used by the terrorists during their attacks.
Although Nigerian President Muhammadu Buhari declared a technical victory over the fight against the insurgents in December 2105, Boko Haram still carries out attacks, with security experts warning that underlying issues such as disenfranchisement, poverty and strong links with the Islamic State (Isis/Daesh) will continue to pose major threats to stability in the region.
The Cameroonian embassy in London has not replied to a request for a comment.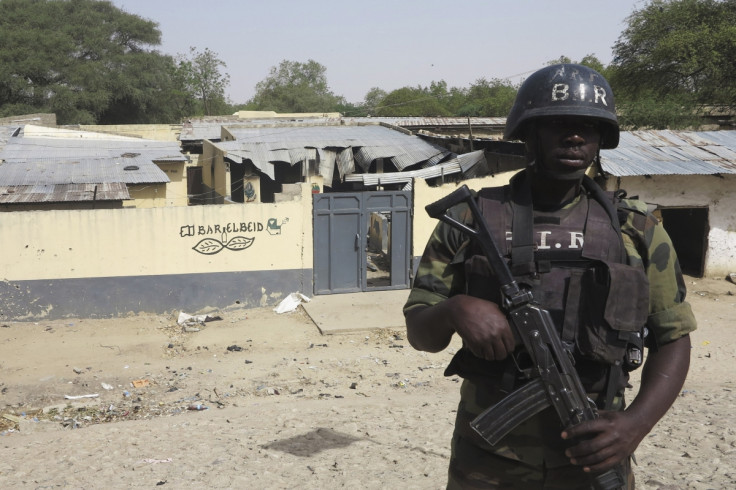 Who are Nigeria's Boko Haram?
Boko Haram, which has renamed itself Iswap, fights against Western influence in Nigeria and aims to impose its version of Sharia law throughout occupied territories.
The group launches attacks in Nigeria and neighbouring countries in a bid to take control of more territory. Three Nigerian states – Adamawa, Borno and Yobe − have been under a state of emergency since May 2013.
Boko Haram has killed more than 20,000 people since 2009 and was deemed the world's deadliest terror group, surpassing Islamic State in November 2015. Nigeria has also become the world's third-most terrorised country as a result of the group's violent insurgency.
© Copyright IBTimes 2023. All rights reserved.