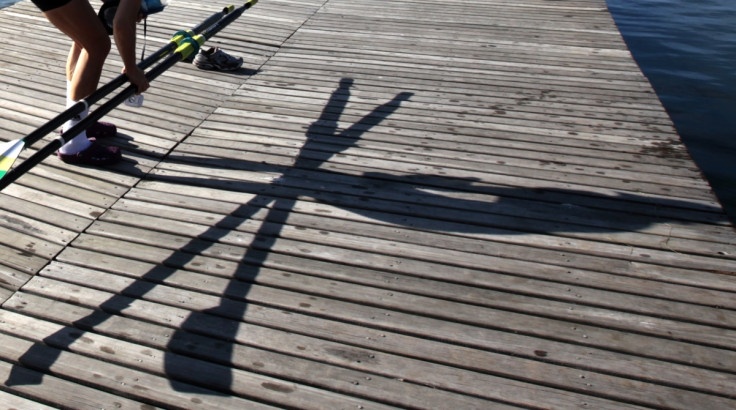 Four British women, attempting to break the female speed record for rowing from Gran Canaria to Barbados, were rescued 16 hours after their boat capsized in the mid-Atlantic Ocean. The UK Coastguard received a distress signal from the Fire Ant crew, stranded 400 nautical miles from Cape Verde, off the coast of Africa, following which they alerted vessels in the area to help in rescue efforts.
The four women told the Coastguard that the boat had capsized a number of times during which they had lost their oars along with their GPS and were unable to manoeuvre the vessel.
Gemma Chalk, Clare Lanyon, Jane McIntosh and Olivia Wilson were attempting to break the record by covering the 4,800km (3,000 miles) journey that currently stands at 45 days, 15 hours and 26 minutes. The attempt was to raise money for Barnardo's and Forces Children's Trust.
The UK Coastguard managed to contact the crew via a satellite phone and "asked them to activate an emergency beacon before sending a mayday broadcast to other ships in the area", the Guardian reported. They were finally rescued by a bulk carrier, which was on its way to Canada on 14 February at 1.25am.
"The rowers were an extremely long way from land with no other vessels in the immediate vicinity. We received several responses to our mayday request, the nearest vessel being 90 nautical miles away, they quickly diverted and set course to the stricken rowers, taking 11 hours to reach them," UK Coastguard duty controller Ian Guy said.
"This shows you how important it is to be prepared for your voyage and have several means of contacting the coastguard or raising an alarm, even if you are not in UK waters. Thankfully the rowers are now on board the bulk carrier and all are reported to be well."
A spokesperson for the Fire Ant crew told the media following discussions with shore support and UK Coastguard: "The girls have decided it is unwise to continue with their attempt to row across the Atlantic Ocean".