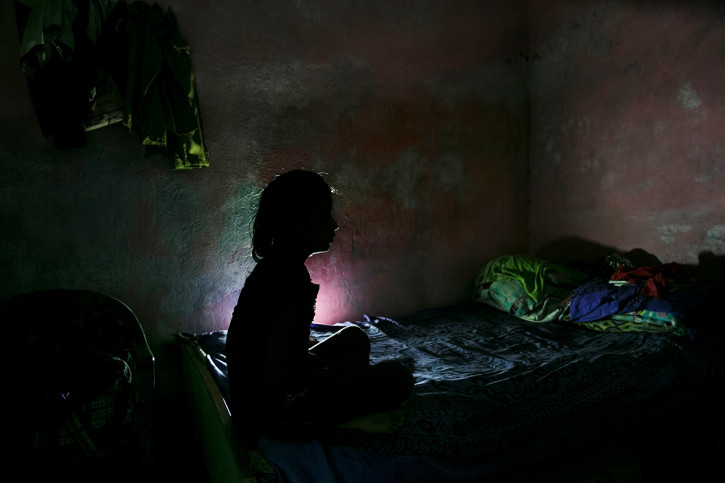 A case against a 40-year-old man, who allegedly raped a three-year-old nursery school pupil in Onaosa, in the Ibeju-Lekki area in Nigeria, has been filed in a Lagos State Magistrate's Court.
The accused, Kehinde Gabriel, approached the girl when she was going to a mosque with her sisters on 16 August, as reported by local newspaper The Punch.
Gabriel, a neighbour of the girl's parents, reportedly lured the minor girl into his apartment with a loaf of bread, beans and a drink before raping her.
The victim's mother informed the police that the girl returned home crying and blood was found on her private parts.
"She went to the mosque with her other sisters on that day. After some minutes, she returned home with a bottle of drink and bread, crying," the mother said.
"I asked her what was wrong and she said it was Uncle Kehinde (Gabriel) that gave the items to her. She was running temperature. While her father and I were checking her body, we saw blood in her private parts."
Gabriel denied the allegations and said that he gave the girl food because she complained of hunger.
"I saw the girl crying beside my house and I asked what happened to her. She said she was hungry and I gave her bread and beans. I did not defile her," he added.
The Police Prosecutor, Inspector Simeon Imhonwa, reportedly said the offence was punishable under Section 137 of the Criminal Law of Lagos State 2011.
"That, you Kehinde Gabriel, on August 16, 2017, on Ogunse Street, Onaosa, Ibeju-Lekki, Lagos, in the Lagos Magisterial District, did unlawfully defile a three-year-old, thereby committing an offence punishable under Section137 of the Criminal Law of Lagos State, 2011," the charge read.
The presiding magistrate, B.O. Osunsanmi, granted the accused bail in the sum of N500,000 (£1,074) with "two reputable sureties".
Osunsanmi added that the sureties have to provide evidence of two years tax payments to the Lagos State Government. The case is adjourned until 17 October.