400-Year-Old Stone Bridge Uncovered in China After Poyang Lake Dries Up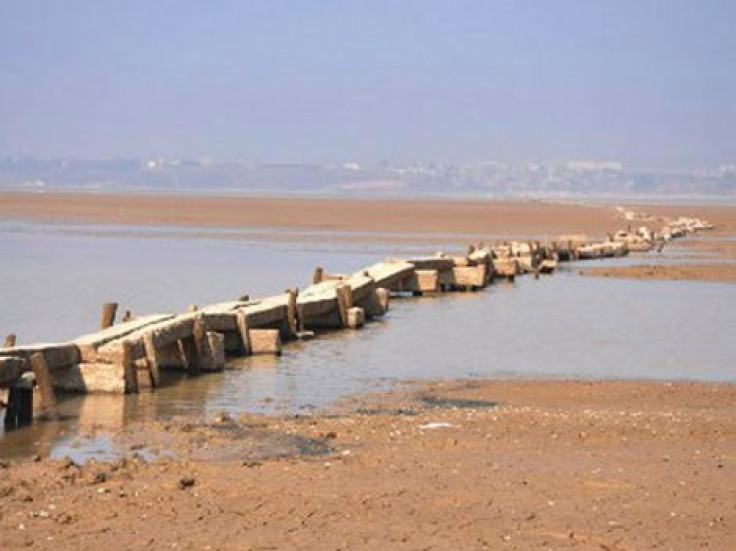 An ancient stone bridge has reappeared in China's largest freshwater lake, Poyang, after the water dried up.
The 2,930-metre-long stone bridge, dating to AD1631, is made of granite and was one of around 1,000 similar stone bridges constructed during the Ming dynasty, the Beijing News (Xin Jing Bao) reported.
The combination of drought and new water storage upstream at the Three Gorges Dam has affected water levels in Poyang lake, Jiangxi province, which fell below 10 meters during its annual dry season, according to the People's Government of Jiangxi Province.
The dry lake bed has left exposed Poyang's grassland lake bed, affected its wetland vegetation growth and taken a toll on its ecology. The region faces drinking water shortages and the local fishing industry has been decimated.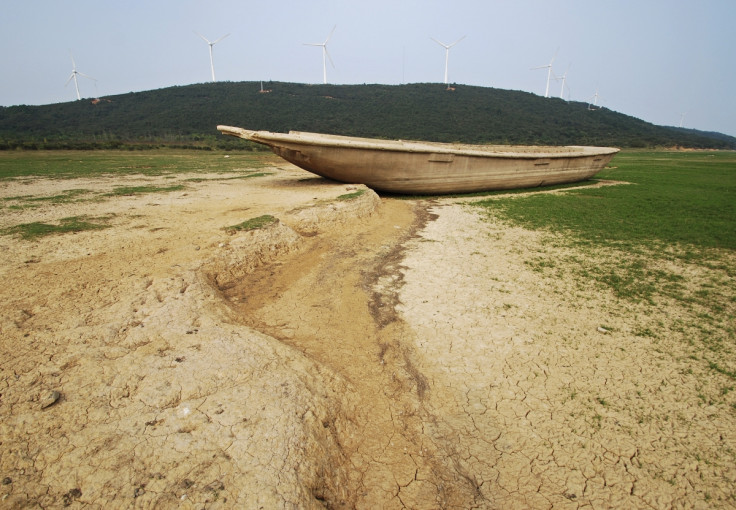 The lake's drying up has also put migratory birds at risk. In 2012, shrimp, millet and maize were air-dropped over Poyang lake to feed the hundreds of thousands of birds that arrive at the lake in summer to breed.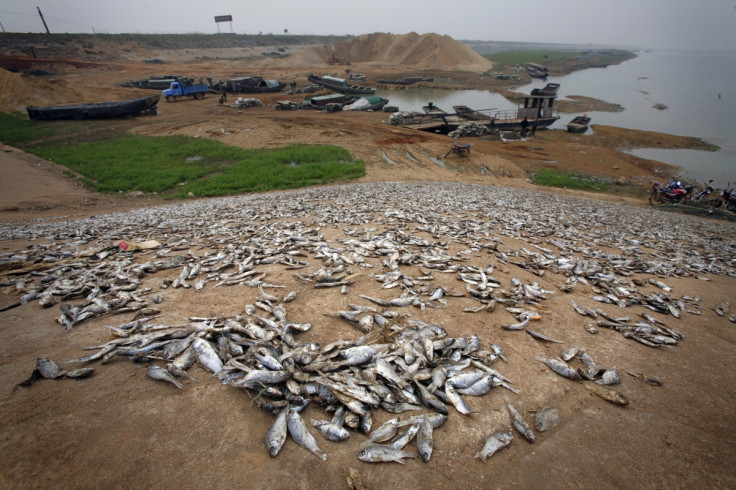 Jiangxi Hydrological Bureau cited low rainfall as the reason for plunging water levels, but experts note that global warming over the last 50 years has gradually prolonged Poyang lake's dry season.
In 2012, water levels fell to a record low of 9.98 metres, four metres below the average.
© Copyright IBTimes 2023. All rights reserved.