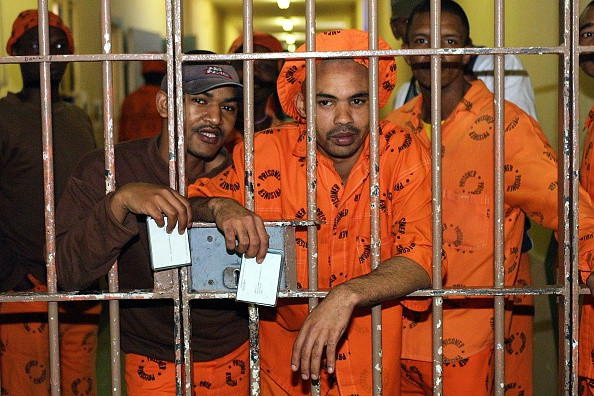 More than 4,000 inmates will be evacuated from a South African jail after two inmates died from a rat-related disease due to "overcrowding" and "inhumane" conditions. The two inmates died last week from leptospirosis – a disease carried in rat urine.
Manelisi Wolela, a spokesperson for the department of correctional services responsible for the Pollsmoor Maximum Security Prison outside Cape Town told news service Al Jazeera that an estimated "4,100 detainees" had been evacuated from the facility to prevent further spreading of the disease. The evacuation is expected to take between 6-8 weeks.
Wolela added that the department had been "fumigating the [prison]" but had moved the inmates to other locations. The prison has been exposed as running at a 300% capacity with its actual inmate count reaching 4,198 inmates.
Overcrowded prison a 'death sentence'
The National Institute for Communicable Diseases (NICD) said that the disease was likely to spread across the prison and called for the facility to be cleared. The Police and Civil Rights Union (Popcru) in South Africa said that it was "severely disturbed" by the conditions within the prison and said it was a "state of affairs that exposes the negligent attitude displayed by those accountable for the wellbeing of inmates".
The union pointed to the "overcrowding" and "inhumane" conditions that a lack of sanitary facilities had brought and said that the neglect had become an "issue of national concern".
In a statement Popcru said: "Our view is that prisons should not become a death sentence, but a platform with which those who have been found to have offended are rehabilitated so they could later be integrated and play a meaningful role in society."
Earlier this year Constitutional Court Justice Edwin Cameron visited Pollsmoor and its sister prison Pollsmoor Women's Correctional Centre. In his report he said: "The extent of overcrowding, unsanitary conditions, sickness, emaciated physical appearance of the detainees, and overall deplorable living conditions were profoundly disturbing."