45,000 Descend on London to Protest at Israel's Actions in Gaza
IBTimes journalist Gareth Platt reports from the mass protest in central London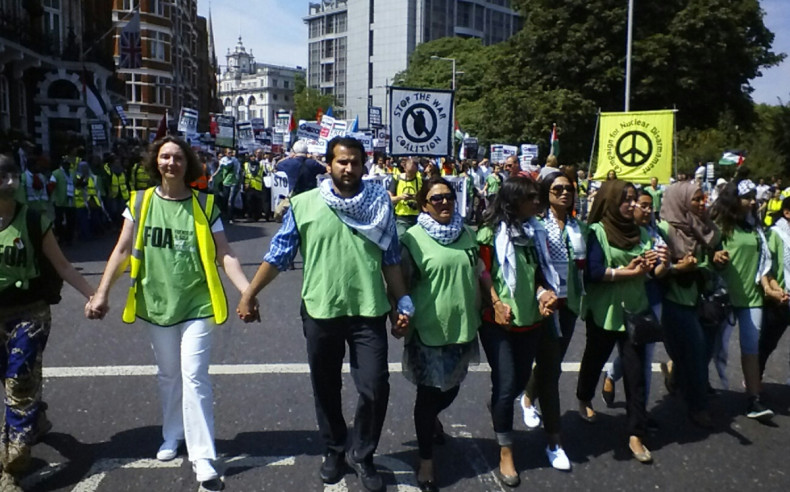 An estimated 45,000 people marched through London from the Israeli Embassy to Parliament Square, via Trafalgar Square and Whitehall, according to figures released by the Metropolitan Police.
As an extended 16-hour ceasefire between Israel and Hamas took place in Gaza, crowds in London chanted "Free Palestine!" and "Shame on you, Israel!"
One of the organisers, Ali Amir told IBTimes UK: "Before we even started, we had 30,000 people and more and more people have joined the march.
"We have things to say. First of all, we are British and our government cannot turn a blind eye to what is happening in Israel. You have innocent civilians being killed. Babies and women, and the government isn't doing anything.
"I have a lot of friends in Gaza right now, and their life is hell. One of my friends, Hameez, volunteered for the ambulance service. After the Israelis bombed his town ... he had to remove his parents' bodies."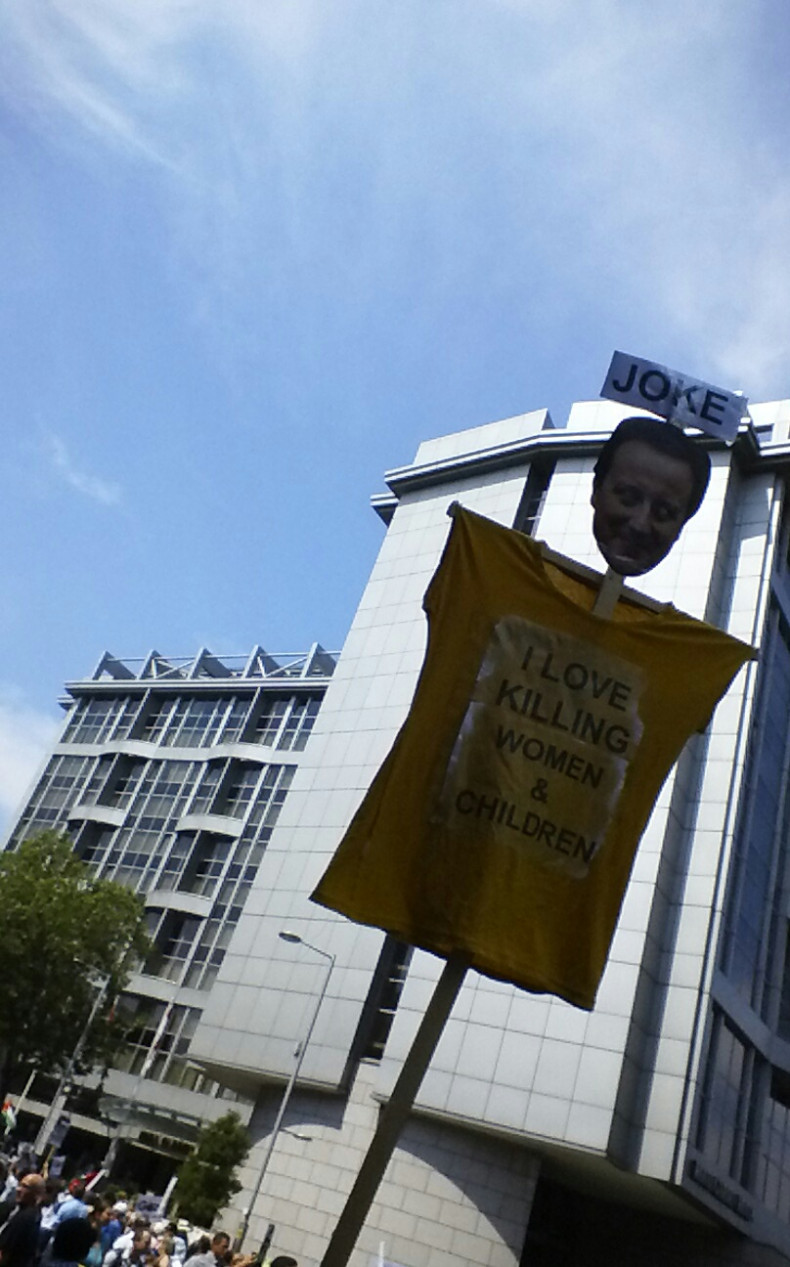 Jannat al Karmi, whose family are in Palestine, said of the people in Gaza: "It's difficult for them, especially right now because it's Ramadan, they're fasting. There's no water, no light, there's bombing happening all around them. At all points they have to risk their lives, they go to sleep not knowing whether they will wake up. Instead of waiting to break their fast, they are waiting to die.
"Israel is telling people to evacuate hospitals. How do you evacuate a hospital with all the injured people? It's terrible."
Guardian columnist Owen Jones was at the protest, and spoke out about the continuing conflict: "This is not a war, this is a massacre. Their oppressors would not treat their dogs like this, let alone their own children."
Baroness Jenny Tonge, a life peer in the House of Lords, also spoke to the crowd. she described Israel as a "rogue state," adding that "we can no longer consider Israel a Jewish state, because Jews don't act like Israel."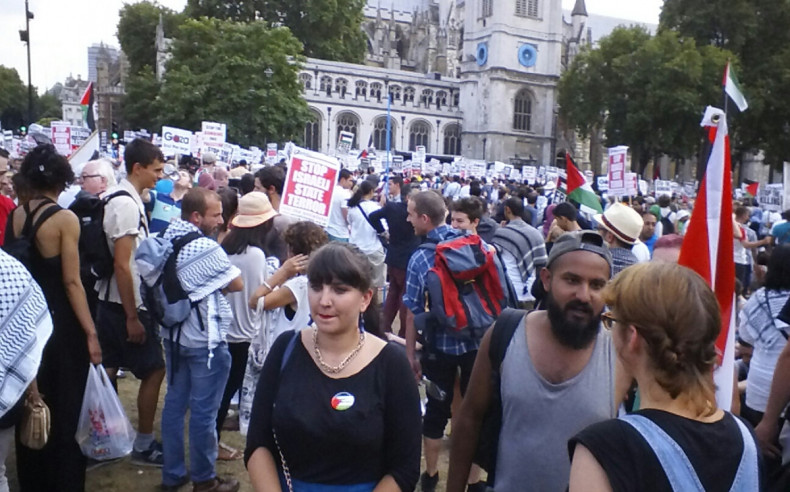 One protester, Assad Ullah, has friends in Gaza. He told IBTimes UK that the atmosphere is "a mix of fear and anxiety. They know the world is watching them. It's a really uncomfortable situation for the families. Some have relatives outside Gaza who want to go back and help, but can't.
"They all sleep in the same room together, because if they get bombed, they all want to go together, whether they live or die, they want to go together."
Further events protesting about events happening in Gaza were taking place across the UK, including Manchester, Edinburgh, Birmingham and Newcastle.