5 Chinese navy vessels spotted off Alaska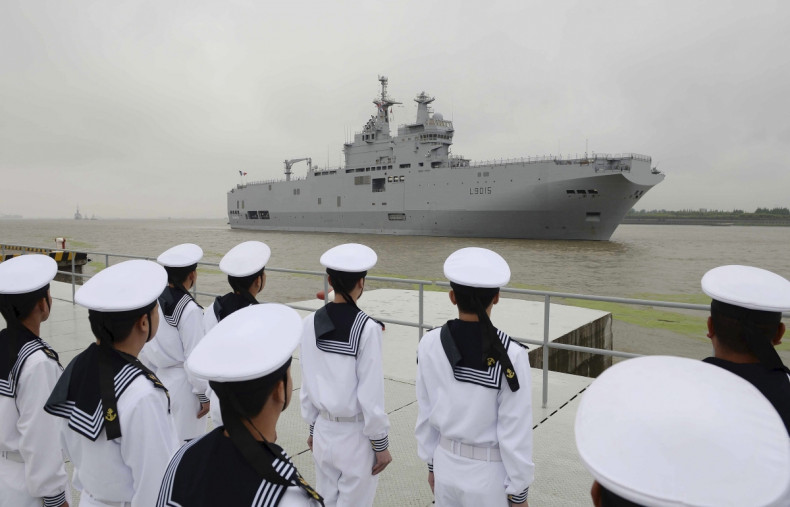 Five Chinese naval vessels have been spotted off the coast of Alaska, demonstrating Beijing's growing presence in international waters considerably beyond its own shores. The Pentagon confirmed the ships were sailing in international waters in the Bering Sea between Russia and Alaska.
This is the first time the US navy has spotted Chinese vessels in the region, US officials say. The Chinese fleet included three combat vessels, a replenishment ship and an amphibious landing ship.
"We respect the freedom of all nations to operate military vessels in international waters in accordance with international law. We are aware of the five People's Liberation Army Navy (PLAN) ships in the Bering Sea," Pentagon spokesperson Commander Bill Urban said.
"This would be a first in the vicinity of the Aleutian Islands. I don't think we'd characterise anything they're doing as threatening," a US defence official told the Wall Street Journal. The Chinese embassy in Washington had not responded to the reports.
The movements of the Chinese vessels so close to the US shores were observed as US President Barack Obama was set for his first visit to the Arctic - the first such trip by a sitting American leader. Obama is in Alaska on a three-day tour to raise awareness for climate change measures.
The sightings of Chinese naval activities emerged just before Chinese President Xi Jinping, who is to visit the US later in September, presided over a massive military parade in Beijing to mark the 70th anniversary of World War II.