Deadly gun violence is shockingly common in the United States of America. In 2017 an incident in which four or more people were shot – a mass shooting – happened nine out of ten days on average. This year almost 15,000 people died from gun violence, not including suicides.
As the nation has learned to deal with these almost daily tragedies, a shooting on 14 December 2012 stands out in the nation's psyche – the Sandy Hook Elementary School massacre. There have been 1,576 mass shootings in the five years – 1,826 days – since Sandy Hook.
On that infamous day, having killed his mother and taken her semi-automatic Bushmaster XM-15 rifle, 20-year-old Adam Lanza drove to the school and, in the space of five minutes, murdered 20 children between the ages of six and seven. Six adult staff members were killed, and two were injured. Lanza then took his own life.
Sandy Hook School librarian Yvonne Cech started the day with a class of fourth graders a few minutes earlier than usual. Speaking to IBTimes UK, Cech says she didn't know what was happening as the first shots rang out.
"I'd never heard gunshots inside a building", she says. When a library assistant called down to the office someone managed to pick up the phone. On the other end, hidden under a desk, someone said: "Shooting in the office. Lockdown."
"The first thing that went through my mind was 'please let me remember all of the things I need to do in lockdown,'" Cech says. They had drilled lockdown procedures before so she knew the plan.
"In that one moment, the fact that I knew there was a plan and that I didn't have to panic because here we had a plan... I think that moment was very important in gaining some of the extra time we needed to get to a safe place." Teachers need to be actively doing these drills to truly be prepared, Cech emphasises.
The lockdown plan wasn't for an active shooter; that kind of thinking came after Sandy Hook. The kind of scenarios that they had planned for were a wild dog in the building or an incident going on outside.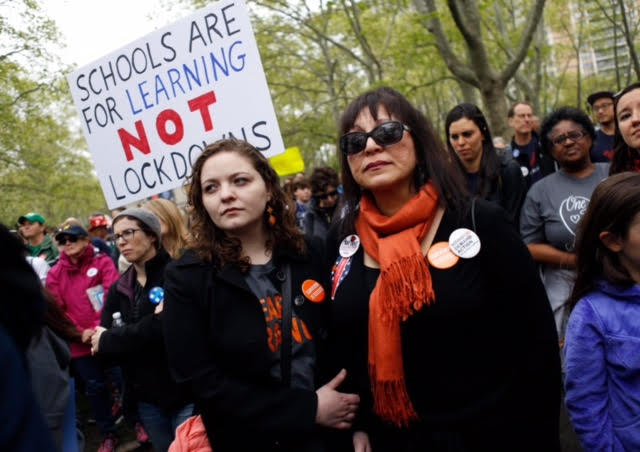 Cech realised that the usual plan wasn't enough and instead herded 22 people, herself and three other adults along with 18 fourth graders, into a closet. They pushed filing cabinets in front of the door and focused their attention on trying to keep the kids calm. "They were all amazing and wonderful and cooperative," Cech remembers.
They had been inside for over an hour when a SWAT team turned up outside the door. Confusion ensued.
They had patchy network connectivity inside the tiny closet and still didn't know what was going on. A back and forth continued with attempts to call the outside to prove to those inside the barricaded room that those outside were who they said they were.
When they finally decided to open the door "all we could see were guns everywhere and shields and masks", there was law enforcement covering the school. Then, "they instructed us to run".
Once they were out of the building they were told to keep running to the firehouse. "Nothing really prepared us for the onslaught of media attention and emergency response vehicles," Cech remembers.
In New York City, Yvonne's daughter, Ashley Cech, was sitting finals as a junior in college when she got a text about a shooting at her mum's school. "That sense of urgency was not immediate for me because I had no reason to believe that something like that was possible," Ashley tells IBTimes UK.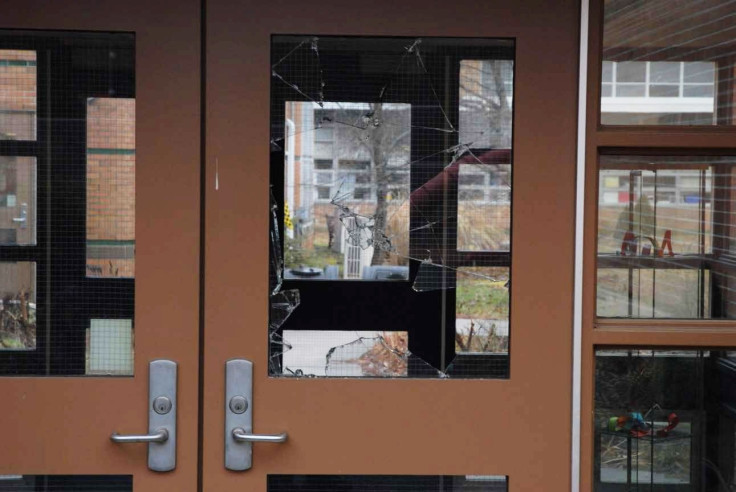 Once she understood the true severity, she and a cousin worked out how to get her home. It was all "rushed and surreal", Ashley says, and she arrived at their house slightly after Yvonne.
Sandy Hook School had been a big part of her life, just down the road from her middle school and high school. Ashley and her brother would often volunteer there. When she was studying to be a teacher, the first lesson she ever designed and taught took place in the Sandy Hook School library. "The idea that that building of children doesn't exist anymore is still, five years later, very hard to wrap my head around," she says.
As the true nature of what had occurred settled on the small community of Newtown, Connecticut, there was suddenly the need for planning and organisation. "That was December 14th 2012, and it was right around holiday time. There were 26 people who were killed so there were 26 funerals that needed to be coordinated."
Yvonne had taught in the school since 2004, all the children came through her library classes and she had known every teacher who had been killed. "My dad put together a spreadsheet so we could keep track of when all of the funerals were," Ashley says.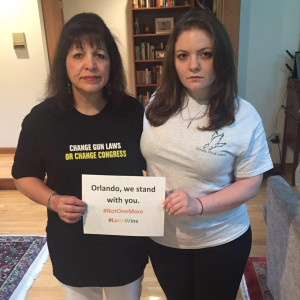 The town was still covered in reporters. "You really couldn't go anywhere without someone asking if they could interview you," Yvonne said. It quickly became obvious to her that the events of that day were going to leave a lasting effect.
As she was driving home from the school with her son, she realised she was thirsty.
"We stopped at a gas station and he ran in to get me a bottle of water and as soon as he went into the gas station I just felt a wave of panic come over me and I thought 'what if there's a shooter in there?'"
A whole community now had to learn how to start again. Once they had set up the new school, the teachers all had to learn how to teach traumatised children.
"You can't just go back to normal, there is no normal after that, this is not normal... one of the things people don't seem to understand are the lasting effects that it has on everyone there," Yvonne says.
Five years later
These days, she says going out often just doesn't feel worth it. "If you're not safe in your neighbourhood elementary school, I feel like you would be less safe in a mall or some place where you don't know everyone," but she continues to work on stopping the events of that day from taking over her life.
The idea that that building of children doesnt exist anymore is still, five years later, very hard to wrap my head around
For Ashley, her grieving felt delayed. Less than month after the shooting, she flew to Madrid for a semester abroad. "There was a lot of talking to my family to figure out if that made sense for me," she says. "They decided that they thought it would be the best thing."
The months in Madrid were difficult but she says she "went into survival mode". When she returned, she found a community that had already spent six months processing, something that for her was just beginning.
Ashley's plan of becoming a language teacher was put on hold and she turned her attention to gun safety. "This issue became incredibly urgent for me and I knew that I needed to focus my energy on being a part of the solution of ending gun violence in America." Ashley now works with Everytown for Gun Safety, the largest gun violence prevention organisation in the country.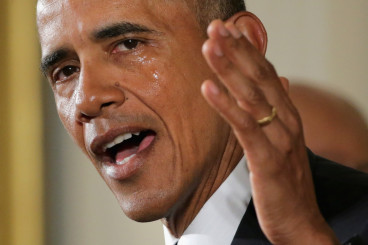 Yvonne worries about her, as a mother, working such an intense job, but describes her daughter's "unbelievable passion".
"She is approaching it from a very intellectual point of view and she's very supportive of people's rights," Yvonne says. "I am very, very proud of Ashley".
The family have become single issue voters now, Ashley says. If a candidate doesn't have a strong stance on gun violence prevention, "they don't get our vote".
The family house is just outside of Newtown, in the town of Danbury. Ashley remembers trauma specialists telling the community that around five years out they could expect to see the more subtle effects of the trauma manifest in the community.
Even though she lives in New York, she says she's mostly seen resilience. Many in the community have gone on to work in gun violence organisations and mental health services, helping stop tragic events like this one from happening again.
The need to reframe the conversation about guns in America from the mire of polarised division is important to both. It's a public health crisis, Yvonne says, and should be understood from that standpoint.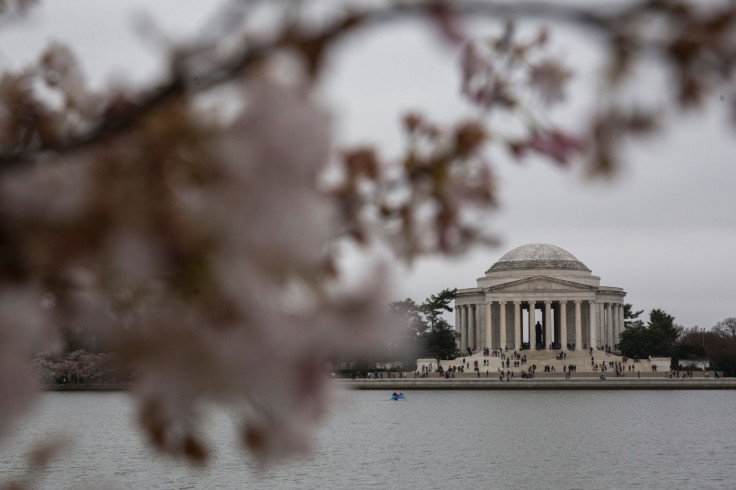 There's also a nuance to the issue of gun violence that doesn't get enough coverage, Ashley adds. "There's this misconception that gun violence in America looks like mass shootings, and that is a significant piece of the problem, but what's more common is the link between guns and suicide, and guns and domestic violence, and unintentional shootings by children who are accessing guns which are not stored properly."
The conversation needs to broaden, she says, so people "understand that having laws that help us regulate guns does not mean disrespecting the second amendment".
Along the river in Washington DC sits the Jefferson Memorial, a large rotunda memorialising the founding father. Inside there's a quote that Yvonne likes: "We might as well require a man to wear still the coat which fitted him when a boy as a civilized society to remain ever under the regimen of their barbarous ancestors." To Yvonne, it means that laws have to stay relevant and enlightened.
"A lot of people think that the second amendment guarantees them uninfringed rights to any kind of weapon and it doesn't," she says. "They couldn't envision the kinds of weapons we have today back then and if they had, they would have written the words differently."
There's work to be done to stop America's continuing problem of gun violence, they know. "I think it's important to continue to talk about it," Yvonne says, "I think as a country we have to have the conversation. We have to have the conversation."