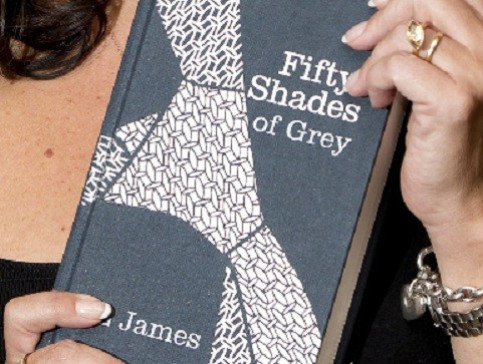 A new board game based on the smash hit Fifty Shades of Grey novel is out in time for Chirstmas.
It promises to inject a slice of distinctly adult fun into festivities and is endorsed by author E L James, whose 'mummy porn' tome has sold more than 50 million copies around the world.
Players ask each other increasingly risqué questions and then pick which contestant they associate with the dirty deed.
Makers Imagination Games insist the Fifty Shades game is about having fun with your clothes on. However, there is a Red Room Expansion Pack available - based on the 'playroom' of millionaire Christian Grey from the novel.
Boss Shane Yeend said: "We are delighted to be partnering with E L James on this project.
"The Fifty Shades books are a bona fide cultural phenomenon, and they offer an exciting new play pattern for our range of party games that allows everyone to finally reveal their Inner Goddess."