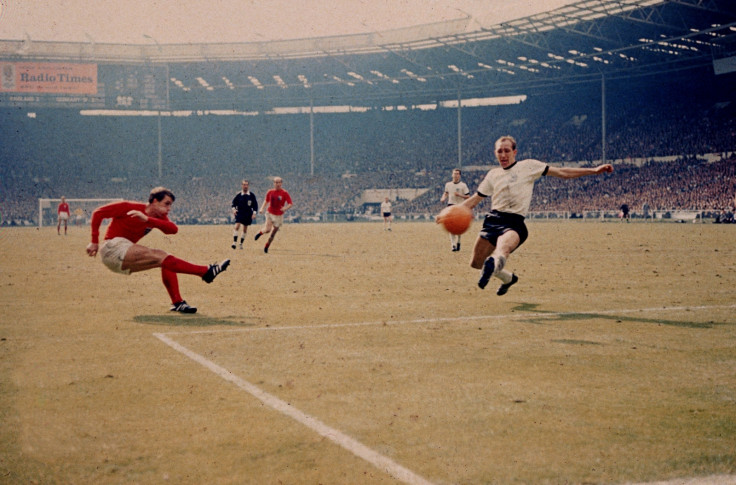 Manchester United fans never had any doubts. "1966 was a great year for English football, Eric The King was born." read the T-shirts United fans wore - and some still wear - during Eric Cantona's spell at Old Trafford.
The tongue-in-cheek message suggested the Frenchman's birth had a bigger impact on English football than what happened just two months afterwards when England, for the first and so far only time, won the World Cup.
While that still rings true in the red half of Manchester, that July afternoon in 1966 remains the greatest moment in the history of English football, particularly given the depths to which the national team has plummeted since.
Just over 96,000 got through the turnstiles at Wembley 50 years ago today (30 July) to watch Sir Alf Ramsey's men secure England's triumph after a 4-2 win over West Germany, thanks to Geoff Hurst's hat-trick.
England, both on and off the pitch, was a very different nation half a century ago. The "30 years of hurt" David Baddiel and Frank Skinner sang about before Euro 1996 have since become 50 years of hurt as the national team stumble from one failure to the other, but the last five decades have seen profound economic changes as well.
The average Division 1 player earned £5,200 a year in 1966, more than four times the average worker's wage of £1,200. Today's Premier League footballers, will earn on average more than £1.7m this season, almost 330 times what their predecessors earned in 1966 and 50 times the average male worker's salary of £34,000.
Britain's national income has risen threefold compared to 1966. According to data provided by RBS, 50 years ago income per person was just £11,000 per year in today's prices, while it now stands at £29,000, more than two and a half times its 1966 level.
The reason for the gap between total income and income per person is due to the 20% increase in population Britain has experienced over the last five decades, as it went from having under 55 million inhabitants to over 65 million.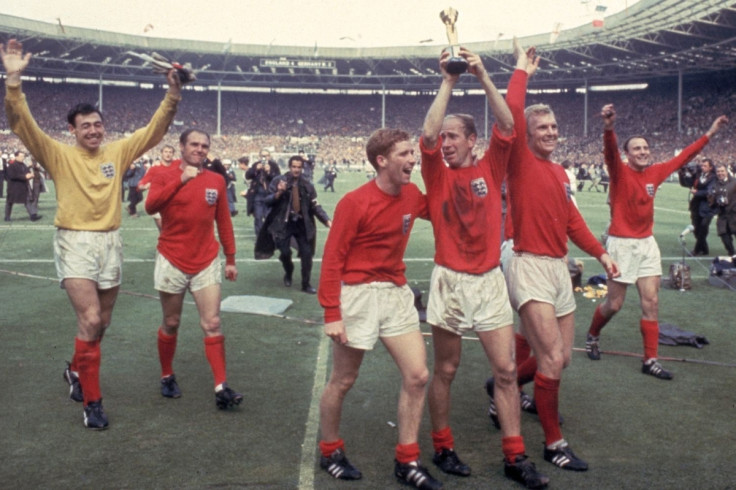 Population has risen and so has inflation, with prices rising by an average of almost 1,600% in 50 years. Perhaps not surprisingly, the impact of inflation is at its most startling in the housing market.
The average house cost £4,000 in 1966, just over three times the average man's wage. In 2016, the average house price is £292,000, a rise of more than 7,000% and close to nine times the average man's wage.
Those discussing Bobby Charlton's efforts in a pub would have paid, on average, two shillings - 10p in today's money - for a pint, while drowning sorrows after England's debacle against Iceland last month would have cost on average 3.10p a pint.
There were, however, some curious similarities between 1966 Britain and its contemporary counterpart. Back then, the prime minister, Harold Wilson who had been re-elected in March, was trying to steady a somewhat faltering economy.
In the middle of the World Cup, Wilson announced a six-month freeze on wages but the number of unemployed people in Britain, 291,700 as of June 1966, doubled in the following six months. Just like Theresa May, Wilson was also faced with a large number of economists forecasting Britain would enter recession and with a weakened pound.
However, while the pound's recent decline has been triggered by Brexit uncertainty, Wilson deliberately devalued the pound, which was worth around $2.80 in 1966, less than a year after the World Cup.
In the same year, Denmark's Harald Nielsen became the world's most expensive player as Inter Milan paid Bologna £300,000 for his services, approximately the same amount that Paul Pogba could pocket in a week once he completes his return to Manchester United.
Few, if any, would have thought that possible in 1966.