South Korean President Park Geun-hye faces fresh troubles after thousands of citizens filed a lawsuit against her on Tuesday, 6 December. The legal battle comes in addition to the looming impeachment motion slated for later this week.
As many as 5,000 people are reportedly claiming 500,000 South Korean won (£335, $427) each in compensation from Park for allegedly causing mental suffering through the ongoing influence-peddling scandal, involving her confidante Choi Soon-sil.
Another 5,000 have also agreed to take legal action against Park, according to attorney Kwak Sang-eon, who represents the plaintiffs. The son-in-law of late former president Roh Moo-hyun, Kwak, hinted at more lawsuits against Park in the coming days.
Yonhap news agency reported that he has been gathering the plaintiffs since November and believes that Park should be held legally responsible for allegedly "committing criminal activities using the status of the president".
Meanwhile, following a meeting with Park on Tuesday, the ruling Saenuri Party said the president will await the Constitutional Court's order if the impeachment motion, due on Friday, 9 December, is passed in parliament. The court will give its decision after reviewing the impeachment motion, Yonhap reported.
Park, who offered to resign last week, met chairman Lee Jung-hyun and floor leader Chung Jin-suk of the ruling party on Tuesday, where she made an apology to all lawmakers for the scandal, the Saenuri leaders said. She met the ruling party leaders in an attempt to block the impeachment motion vote.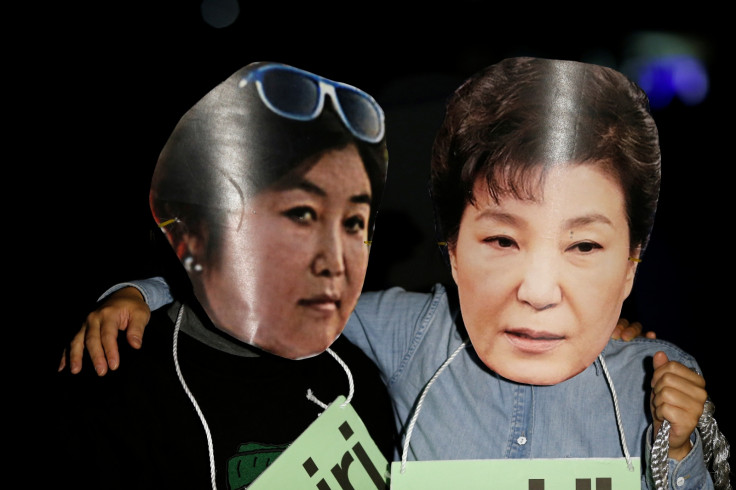 But following the meeting, she was quoted as saying that she will do "whatever is necessary" if the impeachment motion is passed.