South Korean President Park Geun-hye is looking to block an impeachment move by the opposition parties who have reached a consensus on the motion. Following disagreements over the timing of the motion, the three opposition parties are now geared up to propose the motion in parliament on Friday, 2 December. It is expected to be put to vote on 9 December.
The parties also agreed to persuade members of the ruling Saenuri Party to take part in the vote as without their support, the motion will not get the required majority in the 300-seat parliament. The opposition parties hold only 172 seats.
A source at the presidential office Cheong Wa Dae said the president was eyeing a meeting with ruling party lawmakers to block the looming impeachment motion. She reportedly wants to voluntarily quit office – something that was being demanded by many in the ruling party.
"It is my understanding that the president will listen to the views of the Saenuri Party's leadership and non-mainstreamers, and explain her position," the source told Yonhap News Agency. "At this important juncture, she will not just idle away her time," the source added.
Park is expected to mainly meet Rep Kim Moo-sung, a former party leader and her factional rival, and Yoo Seong-min, one of the party's potential presidential contenders. She will tell the ruling party lawmakers during her meeting that in the absence of any discussions between the ruling and the opposition parties over her resignation, it was difficult for her to set an exact date for departure, Yonhap reported.
Earlier in the week, Park had offered to step down over the ongoing scandal involving her close confidante Choi Soon-sil and other aides. She, however, did not give a definite timeline for quitting and left the decision to parliament.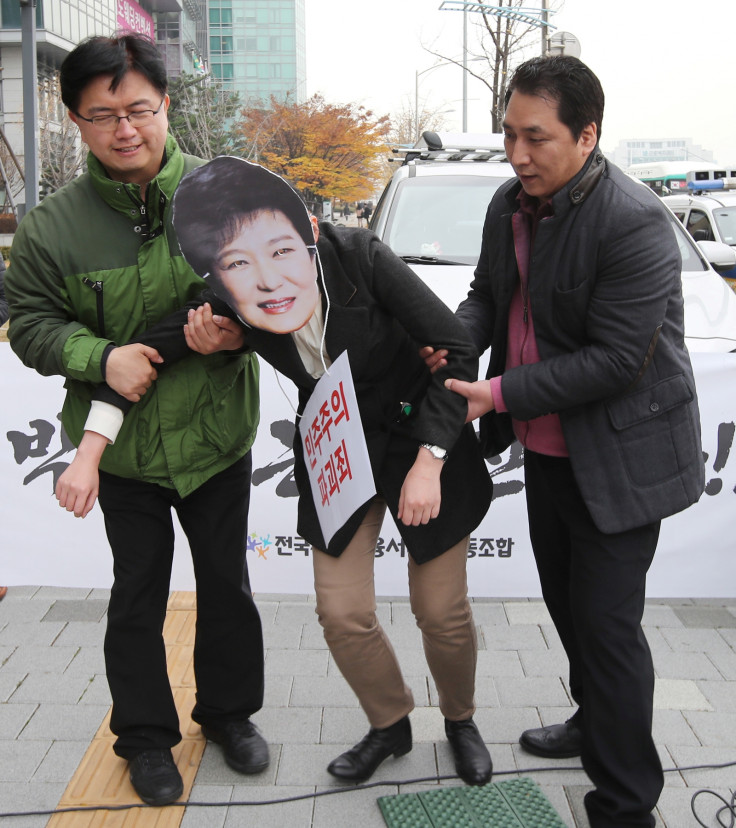 The ruling party said on Thursday (1 December) that they wanted Park to resign by the end of April 2017 to pave the way for fresh presidential elections in June 2017. The opposition was firm on pressing ahead with the impeachment motion, but failed to reach an agreement over the timing. The opposition also ruled out any talks with Saenuri Party members over shortening Park's tenure.