South Korea President Park Geun-hye offers to resign over corruption scandal
Park asks parliament to decide her fate and offers to relinquish powers in surprise announcement.
South Korea's embattled President Park Geun-hye has offered to step down and asked the parliament to iron out a procedure for her resignation if necessary. In a televised address on Tuesday (29 November) Park said that she would leave her fate in the hands of parliament.
"I will leave to parliament everything about my future including shortening of my term," said the South Korean leader, who has been facing increasing criticism over an influence-peddling scandal.
She added: "If the ruling and opposition parties devise a method to minimise any confusion or vacuum in state governance and ensure the stable transition of government, I will step down in accordance with the timeline and legal procedures."
In her emotional speech, Park noted that she was disheartened at not being able to assuage public outrage over the last few days. Although the South Korean leader denied any wrongdoing in the entire episode, she did take responsibility for the behaviour of her close associates.
"I am now putting everything down. What I only hope for is that the Republic of Korea will get out of this confusion and be back on track as soon as possible," she continued.
Park's leadership has been under threat since a major corruption scandal erupted in late October involving her and her close associates. She has been accused of allowing a long-time friend to influence political decisions in return of personal interests. Opposition parties and retired politicians have been calling on Park to relinquish her position voluntarily and avoid a bitter impeachment – procedures for which have already been set in motion.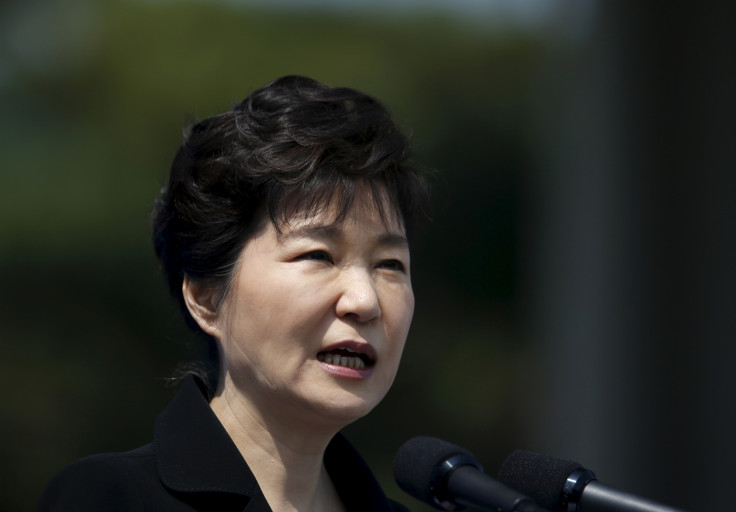 Park's critics have alleged that her latest announcement is yet another attempt to delay legal proceedings and labelled it a political gamble. "[The speech] did not carry any regret or contrition on her part. In a nutshell, it was aimed to confuse (political circles) ahead of her impeachment or a gambit to avert impeachment," said Choo Mi-ae, the leader of main opposition Democratic Party.
© Copyright IBTimes 2023. All rights reserved.