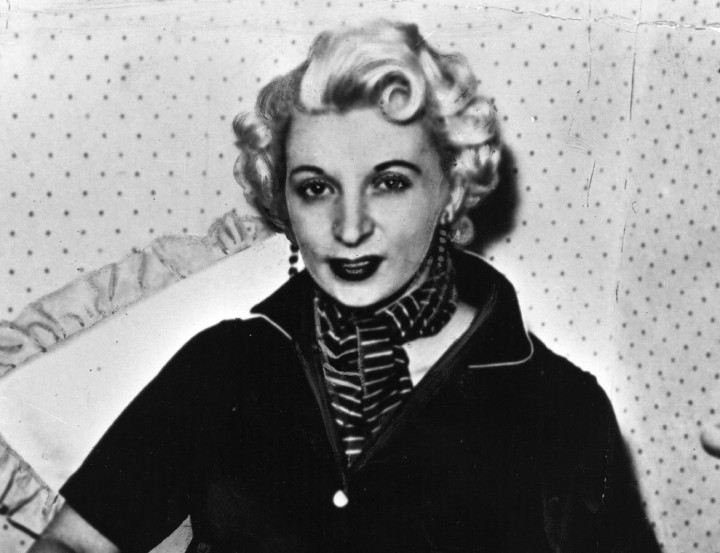 Fifty years ago today, two convicted murderers were escorted from their cells to the gallows with their arms strapped to their backs. For the last time in British history, the executioner pulled the lever and Gwynne Evans and Peter Allen dropped to their deaths shortly after 8am.
The death penalty for murder was suspended for a trial period one year after they were executed. But moves had begun towards ending capital punishment nearly a decade previously – with the case of Ruth Ellis.
Dubbed by the media as the "Peroxide Blonde Killer", Ellis was a 28-year-old mother-of-two when she was hung at Holloway Prison in north London – despite protests, petitions and a 500-strong crowd chanting outside – on 13 July 1955.
As the last woman to be hung, the controversial circumstances surrounding Ellis' death sentence sparked a backlash against capital punishment in the UK, bringing an end to Britain's executions.
Turbulent background
Drawn into working in London nightclubs through nude modelling work, Ellis worked as a hostess and occasional prostitute and after several abusive relationships, met David Blakely in 1953. Despite a heavy drink problem, he moved into her London flat just a few weeks later.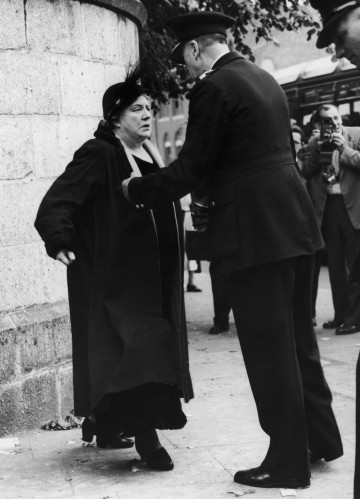 They both began to see other people, which led to Blakely becoming increasingly jealous and violent. Their volatile relationship took another turn for the worse when Ellis became pregnant.
She agreed to marry Blakely, but in January 1955, she suffered a miscarriage after he punched her in the stomach.
Murder
On Easter Sunday, Ellis followed Blakely to a pub in South Hill Park in north London. When Blakely and his friend Clive Gunnell emerged, he ignored her calls.
As he searched for his car keys, Ellis approached him brandishing a Smith & Wesson Victory model revolver. The first bullet missed, but the second shot was on target, causing Blakely to collapse onto the pavement. Ellis shot him a further three times, before asking, in shock, for Gunnell to call the police.
"I am guilty, I'm a little confused," Ellis was heard to say, before being arrested by an off-duty policeman.
Ellis provided a detailed confession at the police station and during her trial at the Old Bailey, the jury took less than 20 minutes to find the hostess guilty. She was sentenced to death.
"It's obvious when I shot him I intended to kill him," she told the court from the witness box.
Hanging
She wanted no part of a petition or campaign to reprieve her from her sentence, yet relatives urged her solicitor, John Bickford, to petition to the Home Secretary Gwilym Lloyd George.
Bickford penned a seven-page letter arguing that Ellis was a victim of "battered woman syndrome" and that the shooting was a "crime passionel" – which was rejected by George. The defence of diminished responsibility did not exist at the time.
Thousands of people signed petitions calling for her penalty to be lifted, including 35 members of London County Council. On the morning of her execution on 13 July, a silent crowd gathered outside the prison – including mothers with prams.
But thirty seconds before 9am, Ellis was escorted to the execution room. Her death took 12 seconds, but her body was left hanging for an hour.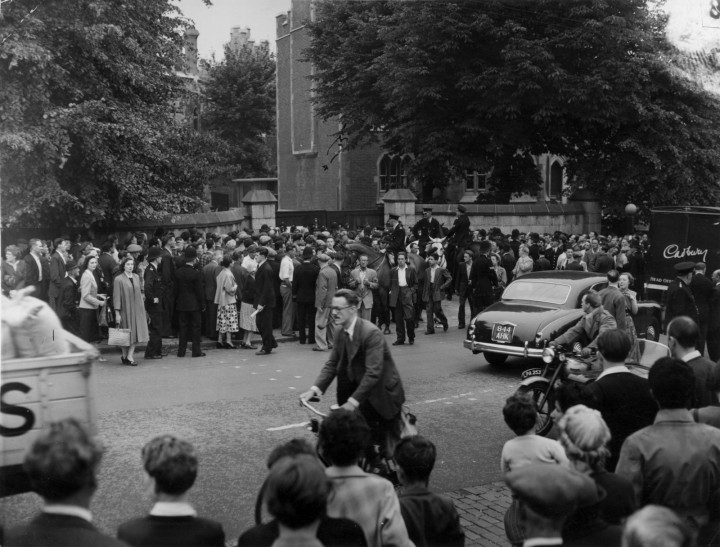 Public reaction
Ellis' cases caused widespread controversy, evoking blanket press coverage and public interest. It further increased the debate about British criminal justice and the death penalty.
The British Pathe newsreel reporting on her execution openly questioned whether capital punishment had a place in the 20th century, and novelist Raymond Chandler wrote a scathing letter to the Evening Standard condemning the "medieval savagery of the law".
Ellis' case significantly strengthened public support for the abolition of the death penalty – and by the time it was abolished, reprieves had become commonplace.
The Murder (Abolition of Death Penalty) Act 1965 was introduced to Parliament by British Labour politician Sydney Silverman. Under the legislation, all sentences of death were to be commuted to sentences of life imprisonment and in 1969, the Act was made permanent.