6 million people nationally earn less than the living wage, but London raises rates to £9.40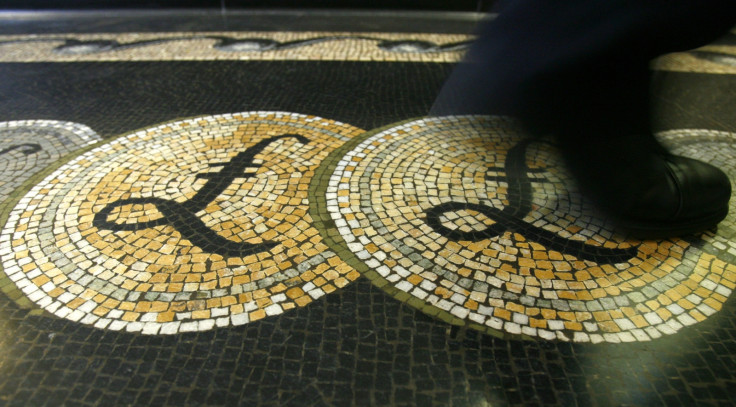 The voluntary London living wage will rise from £9.15 to £9.40 per hour from next year, mayor Boris Johnson announced this morning (2 November). The national equivalent will experience a higher rate hike, increasing from £7.85 to £8.25 per hour.
The suggested figures are well above the current national minimum wage, which stands at £6.70 per hour. In his Summer Budget, Chancellor George Osborne pledged to raise the national minimum wage for adults to £9 an hour by 2020, starting with a 50p increase to £7.20 in April 2016.
Johnson hailed the voluntary rate as a "point of pride". Announcing the news from an Oliver Bonas store, the mayor said: "It is a mark of esteem companies have for their staff.
"As our economy continues to grow and employment in London increases it is essential all hard-working Londoners receive a fair share of the proceeds of the capital's success." Johnson added that paying the living wage makes staff feel valued.
"Today we are celebrating those 2,000 responsible businesses that are voluntarily paying the living wage to their staff," director of the Living Wage Foundation Sarah Vero said. "These employers are not waiting for the government to tell them what to do. Their actions are helping to end the injustice that is in-work poverty in the UK now," she added.
Following Osborne's announcement, a string of employers including Costa Coffee, Lidl and Aldi announced that they would pay staff the living wage. At present, 724 companies pay the living wage in the capital, compared to 429 firms last year.
In spite of the announcements, there is still a long way to go with a KPMG report finding that 5.84 million people – or 23% of the working population – in the UK currently earn less than the living wage. Women are worse off than men, with 29% of females earning less than the living wage, compared to 18% of their male counterparts. The worst hit are 18 to 21-year-olds, with 72% of people in the category earning less than the living wage.
KPMG's head of living, Mike Kelly said: "With the cost of living still high the squeeze on household finances remains acute, meaning that the reality for many is that they are forced to live hand to mouth. The figures released show that there is still more to be done if we are to eradicate in-work poverty.
"For some time it was easy for businesses to hide behind the argument that increased wages hit their bottom line, but there is ample evidence to suggest the opposite – in the shape of higher retention and higher productivity. It may not be possible for every business, but it is certainly not impossible to explore the feasibility of paying the living wage."
© Copyright IBTimes 2023. All rights reserved.