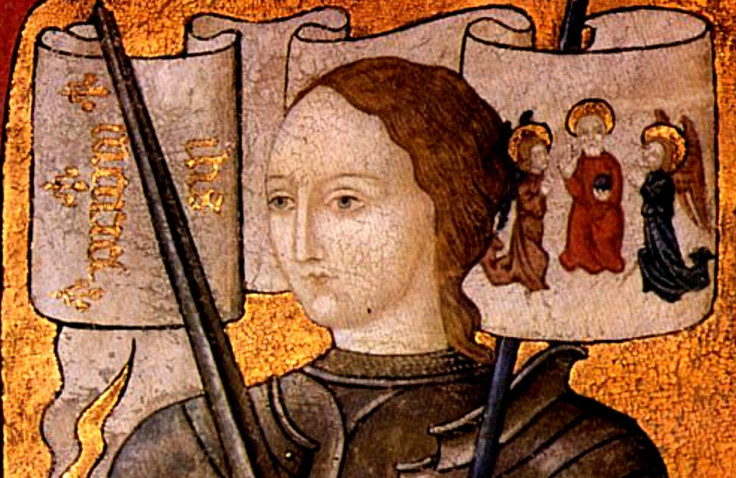 The French finally have the ring of Joan of Arc back in her native country 600 years after she was burned at the stake by the English.
The ring, which had been in England since the 15th century, sold at auction for more than $400,000 (£281,000) — about 30 times its estimated worth.
It was purchased by the Puy du Fou Foundation, which runs a historical theme park near Nantes in western France. Foundation president Nicolas de Villiers hailed the "glorious return" of a "French treasure," according to the Telegraph.
The silver gilt devotional ring was made in about 1400 AD, is inscribed with IHS and MAR for Jesus and Mary, and marked with three crosses. Historians believe it was given to Joan by her parents.
Joan of Arc describes the ring in transcripts from the trial that ultimately condemned her to death by burning in 1431 in Normandy (when was then ruled by the English) on charges of being a heretic and sorcerer.
Asked why the ring was important to her, Joan testified: "Out of pleasure and in honour of my father and my mother; and while having this ring on my hand and on my finger I had touched Saint Catherine when she appeared before me."
She is believed to have given the ring to England's Cardinal Henry Beaufort on the eve of her death at age 19. It remained in his family for 500 years until Lady Ottoline Morrell gave it to her lover, artist Augustus John, a few years before 1914, when it was purchased by a keeper of the Royal Armouries.
It was bought in a 1947 auction for about $250 and the buyer passed it on to his son, Robert Hasson of Essex, who discovered the ring's value after taking it to be appraised.
The return of the ring is being especially hailed by France's far right, which has made the retrieval of Joan's jewelry a cause célèbre.
A devout Catholic, Joan of Arc was a teenage peasant girl turned war commander who claimed to be following divine orders in her drive to back England's invasion of France. She led forces into battle dressed in white on a white horse, and advised French royalty.
She was ultimately captured by the French Burgundians, who were allied with the English and turned her over to them. French King Charles VII, who owed his crown to the Maid of Orléans, did nothing to negotiate her release, and she was burned at the stake.
She was canonized as a saint in 1920.