A 15<sup>th-century item of jewellery believed to have belonged to French saint Joan of Arc will go under the hammer. The ring will be sold by Timeline Auctions in London in February.
Brett Hammond, chief executive of Timeline Auctions, said: "In my mind there is little doubt it's her ring. To be a ring from the fifteenth century that fits her description perfectly - I think it's too much of a coincidence. It's a really interesting ring, we are privileged to be able to sell it," he told Mail Online.
It was bought in 1914 by a keeper of the Royal Armouries from the painter Augustus John, who is said to have been given the ring by his lover, Lady Ottoline Morrell. Her family tree can be traced back to Cardinal Henry Beaufort, who was at the Catholic saint's trial and execution.
Beaufort is believed to have given the ring to his nephew Henry VI, although how the cardinal acquired the ring is shrouded in mystery. It then passed down the family line to society hostess Morrell.
There is no absolute, conclusive proof that Joan of Arc owned the ring but its rare design very closely matches her own words describing the ring which were recorded at her trial. In testimony on 17 March 1431, during her trial in Rouen, Joan described the ring and was asked what it was made of.
"I do not truly know. If it was gold, it was not fine gold. I do not know whether it was gold or brass. And I think it had on it three crosses, and no other sign that I know except the words Jesus Maria".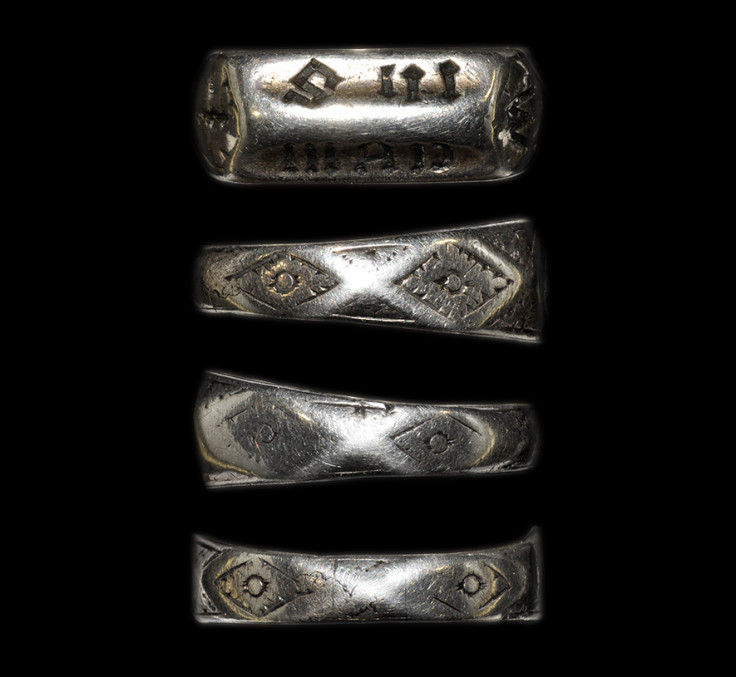 Joan was further questioned about the importance of this ring when she was going into battle to which she replied: "Out of pleasure and in honour of my father and my mother; and while having this ring on my hand and on my finger I had touched Saint Catherine when she appeared before me". The French heroine was burned at the stake by the British when she was just 19-years-old in 1431.
Peter Clayton admitted it was difficult to value the ring but the antiquities expert said, "the French will go bananas" to purchase it, according to a Sunday Times report. He was confident that the connection between the ring and Saint Joan was "at least 70% OK – you can't ask for much more than Joan describing it at her trial."
The anonymous seller who lives in Italy, said his father purchased the ring for £175 at Sotheby's in 1947. Timeline Auctions have put an estimate of up to £14,000 on the item but it could realise a much higher price.