America and its allies have killed a total of 60,000 Islamic State (Isis) terrorists according to the head of the US Special Operations Command. Speaking at a defence industry conference in Maryland on 14 February, General Raymond 'Tony' Thomas said that the troops had been "pretty darn prolific" in killing IS (Daesh) terrorists.
"We have killed over 60,000," he said. "I'm not into morbid body counts, but that matters. So when folks ask, do you need more aggressive [measures], do you need better [rules of engagement], I would tell you that we're being pretty darn prolific right now."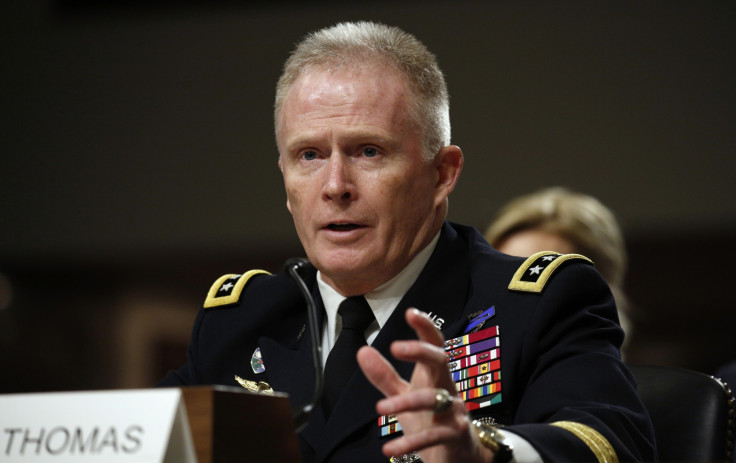 According to reports, US forces have carried out a large number of air strikes against the terror group, especially in their stronghold Raqqa in Syria, under US President Donald Trump's administration. Thomas also pointed out that the US coalition was now "on the verge" of recapturing the city.
"We're making great progress against this enemy," he said while speaking at the National Defense Industrial Association's annual Special Operations/Low Intensity Conflict conference. "I don't know that that resonates in [the] United States about the nature of the threat and how aggressively we're getting after it, because I think that might assuage some of the concerns about how we are able to get after an enemy, a declared enemy of the United States," he noted.
Thomas' figures represent an increase from the numbers of terrorists killed in December, when a senior US military official had said that 50,000 fighters were killed. General Thomas claimed that the rise in the death toll indicates the success of the ongoing fight in Syria.
It is difficult to put the death toll into context considering the varying figures regarding the total number of Isis members. In 2014, the Syrian Observatory for Human Rights estimated that there were 100,000 Isis fighters in Iraq and Syria. However, the information released by the Pentagon in 2016 indicated that the number of militants ranged between 15,000 and 20,000.
"References to enemy killed are estimates, not precise figures," Christopher Sherwood, a Department of Defense spokesman told CNN. "While the number of enemy killed is one measure of military success, the coalition does not use this as a measure of effectiveness in the campaign to defeat Isis."