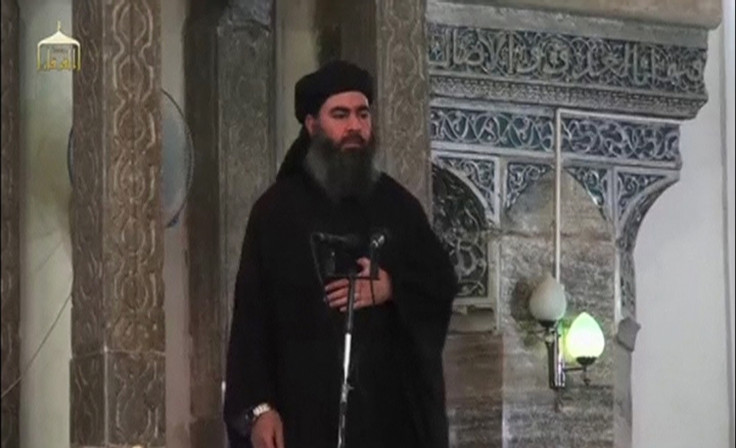 At least 13 Islamic State (Isis) commanders have been killed in air strikes in western Iraq targeting a house where it was believed the group's leader Abu Bakr al-Baghdadi was meeting with other militants.
The Iraqi military has listed those commanders killed in the air strike, which was carried out by Iraqi Airforce F-16s on Saturday (13 February).
Although Baghdadi was not among those listed as killed, the possibility he had been hit was not ruled out, Reuters reported.
Reports have regularly emerged from various sources in the Iraqi media and from some Western outlets claiming Baghdadi's death. They have never been substantiated.
Baghdadi became the most high-profile radical Islamist leader in the world in the Summer of 2014 when he delivered a sermon in the city of Mosul's main mosque and declared himself the caliph of an new Islamic Caliphate. The message to the faithful in Iraq's second largest city marked the apogee of Baghdadi's fame.
However, since the territory held by the militant group has diminished Baghdadi has been forced to keep a lower profile. In December 2016 the Pentagon stated they believed the Isis leader was alive and still giving orders through his commanders. In mid-December, the US announced an increase in reward for capturing or killing Baghdadi to $25m (£20.3m).
In November, Isis released an audio message, purportedly from Abu Bakr al-Baghdadi, in which he called on his fighters not to retreat in Mosul as Iraqi forces ready themselves for a final assault on the city.